Osnabrück Logistics Centre
Sustainability is paramount here
Together with Koch International, we create new things!
The Am Tie 11 site was acquired by GARBE in 2018. In addition to our fully leased existing property, we were able to find a tenant for the vacant building window on the site with Heinrich Koch Internationale Spedition GmbH & Co. KG. With this project, GARBE proves the long-term planning horizon and the view towards a sustainable optimization of the properties in existence.
Usage
Distribution and contract logistics
Plot area
42,000 m2
Hall area
23,000 m2
Office and social space

Mezzanine area

2,300 m2

800 m2

Number of gates
26 loading gates and 4 ground-level sectional doors
Number of trucks/car parking spaces
17 truck and 34 car parking spaces
Specifics
WGK capable of hazardous material storage
Sustainability

✓ DGNB Gold certified
✓ Environmentally friendly heating system
✓ Energy-saving LED lighting
✓ Photovoltaic system on the roof

Maik Zeranski
Head of Project Development
Do you have any questions or can we help you?
I look forward to hearing from you!
Send me your request simply and easily by form.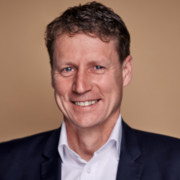 Maik Zeranski
Head of Project Development
Do you have any questions or can we help you?
+49 40 35613 - 1075
+49 40 35613 - 2810
Our services during the project
Location
The location impresses with its very good transport connections to the Autobahn 33, through which the Autobahn 30 can also be reached quickly as part of the east-west connection between the Netherlands and Berlin.
Planning
Together with our client and the selected general contractor, we realize the planning and implementation of the property.
Consulting
Together with our tenant Koch International, we were able to respond to all the necessary logistical construction requirements for the logistics property and to make the logistics processes as effective as possible.
Construction
The large modern logistics centre is to be completed in less than 9 months and then handed over to the customer.
We are pleased to be able to support the logistics business of Koch International with a property in a very good location and good transport connections.

Markus Gronemeyer
Our project developments
Ensisheim Logistics Centre
The Engler Group and GARBE Industrial Real Estate are building a logistics centre for online tyre dealers in Ensisheim, France.
Distribution centre Hermes Witten
From Witten to the wide world – or definitely within a radius of 50 km. Because it is precisely in this radius that Hermes Witten now supplies the end users of your new location!