All asset classes are affected: Space shortage in Germany and Central Europe
Asset classes
Asset-Klassen
Brownfield
Increasingly rigorous constraints are being placed on the use of natural areas for building purposes throughout Germany and Europe. In addition to industry and commerce, this particularly affects logistics with its need for large, interconnected areas with relatively small numbers of jobs per hectare and large traffic volumes. The consequences are already being felt: land is becoming more expensive and in some regions sites are only available at a considerable distance from the location of choice.
While previously the rate of newly designated areas was 130 ha per day, this figure has now dropped to 68 ha per day. It is a stated aim of the German government to reduce this level to 30 ha per day by 2020. In Europe the long-term political goal is to make this figure a zero. But even if it is not possible to achieve this goal, the constraints are already having a huge impact on new construction activity.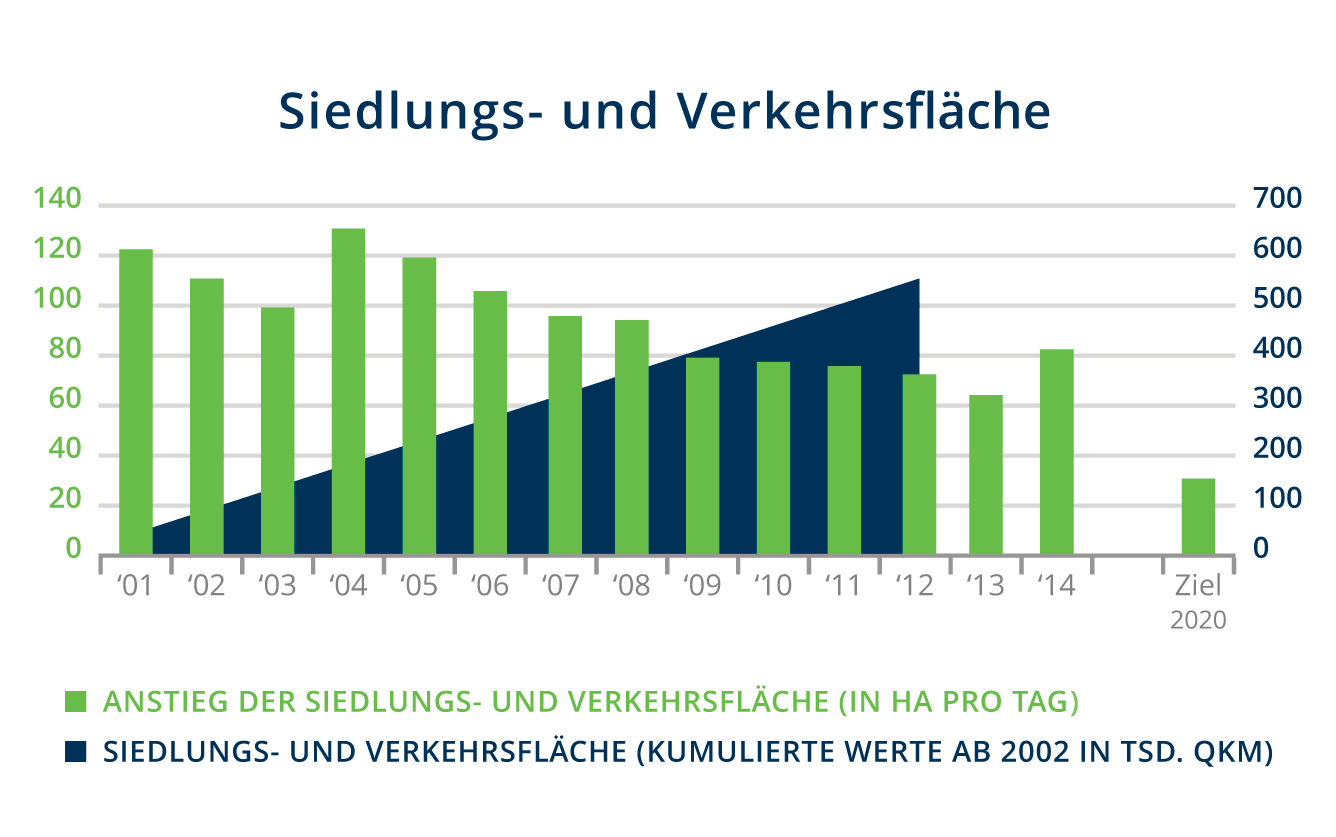 While residential and office buildings can compensate for smaller and more expensive plots of land by means of increased height, production, logistics and other physical processes quickly become inefficient if they have to run over different levels and the buildings become disproportionately elaborate. So the result will be long-term increases in the price of buildings for logistics and industry.
TURNING OLD INTO NEW: BROWNFIELD SITES
However, an opportunity is provided here by industrial wasteland, often left behind by the coal and steel industry – whether refurbished or unrenovated, with low levels of contamination and explosive remains. They are situated right where industry, commerce and logistics providers want them: often near city centres and always in a metropolitan area that has grown around these former industrial centres over the centuries. Large concentrations of consumers, production facilities and potential employees provide significant potential.
Integration in a particular industry cluster such as car manufacture or the aerospace industry often provides added security.
Brownfield development is a key area of expertise of Garbe Industrial Real Estate. High-quality new construction work has been carried out over the last seven years covering a total surface area of 1,000,000 m² of previously derelict ground at sites in cities such as Dortmund, Duisburg, Mannheim and Salzgitter.