An alternative investment: Existing business property
Investition
investment
Unternehmensimmobilien
Worth 930 billion in total, the market for business property is huge, and most of the buildings concerned were built some time ago and/or are rather particular in terms of their layout. This puts them in the so-called core-plus category, which has not been an attractive opportunity for many investors to date.
We do not share these reservations – on the contrary: the current spread in yield between core and core-plus does not reflect the actual risk/return situation. Core-plus properties are significantly undervalued.
In this market phase and given the overall situation as described above, investments in core-plus or inner-city business property are an absolute recommendation that often offer two major benefits: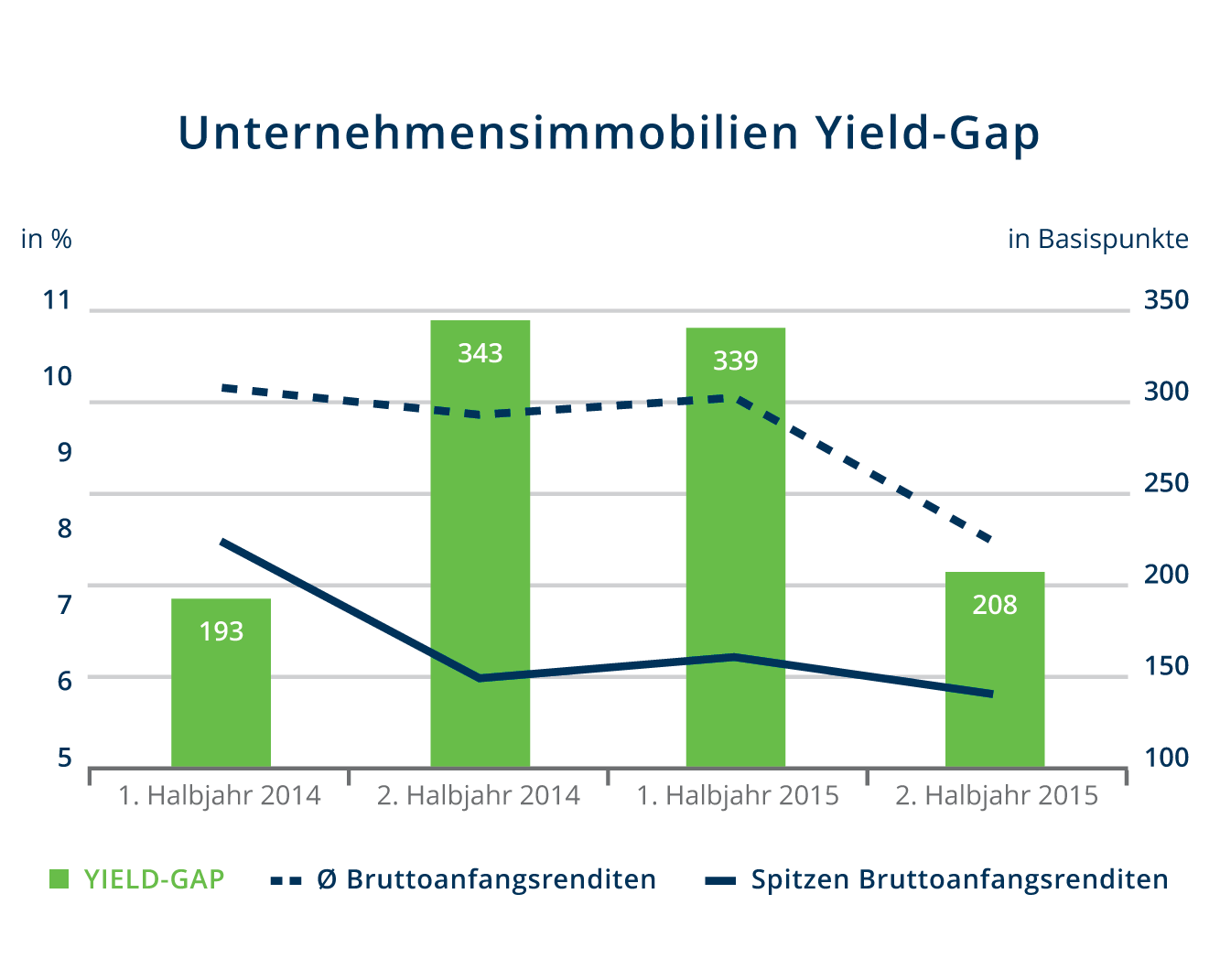 the purchase is still relatively affordable due to the market situation, and there is lasting availability of a diversified range of potential tenants for re-letting.
With inner city locations, there is great potential to add value and enhance yield as part of subsequent use of other commercial spaces as office areas or even residential space – as the process of densification continues to advance in virtually all cities.
However, with older buildings, shorter-term and also often rather fragmented renting patterns, the expertise of a good asset manager is often required who is able to assess both the tenant's business models and the re-usability of the site.