Virtual ground-breaking in Werne: Hellmann moves in with Garbe Industrial Real Estate
News

21/04/2021

Hamburg/Werne, 21 April 2021 – Construction work on a further logistics centre in Werne (Unna district, North Rhine-Westphalia) officially began today with a virtual ground-breaking ceremony. Garbe Industrial Real Estate GmbH is developing a total of around 114,000 square metres of new building space on the former IKEA logistics site. The anchor tenant of the second construction phase is the globally active full-service provider Hellmann Worldwide Logistics. He will control the global flow of goods for his customer Wilo from Werne.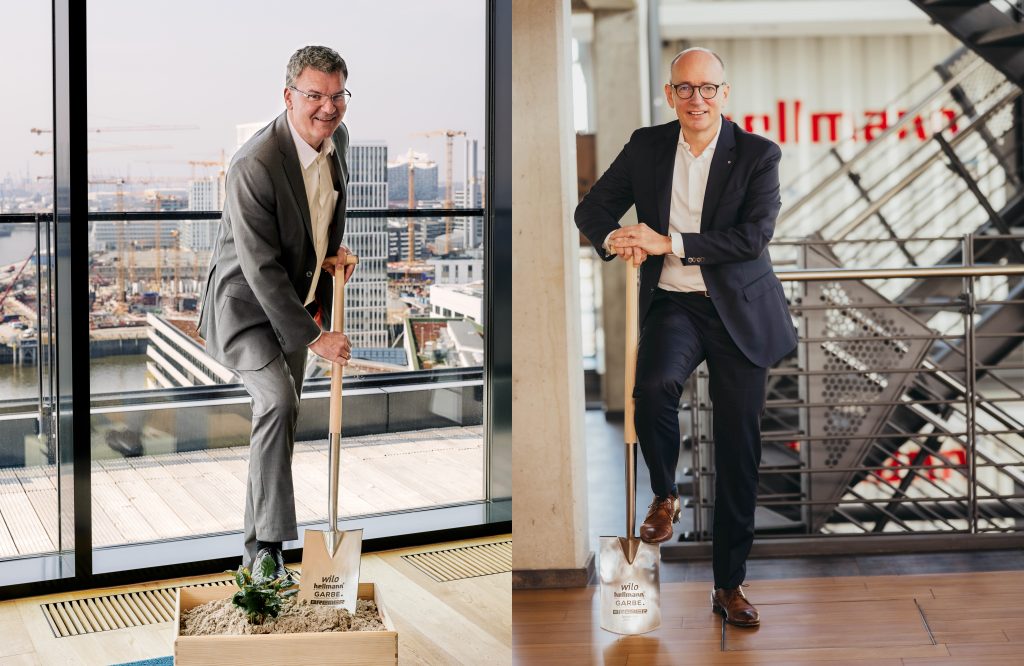 A hall with an area of almost 61,000 square metres is planned. In addition, there is 2,400 square metres of mezzanine space and 1,800 square metres for offices. The building is scheduled for completion in the first quarter of 2022.
Hellmann will use about one third of the property for its Contract Logistics product division and operate a central warehouse there for Wilo, one of the world's leading manufacturers of pumps and pump systems for building services, water management and industry. "For Hellmann, the economically strong region around Dortmund is of strategic importance: From Werne, we will supply the global market with Wilo production materials and finished goods. The favourable location close to the Wilo plant plays just as much a role as the excellent logistical links to the European production facilities and the global sales markets. Our aim is to expand further here at this location and to acquire additional customers," explains Volker Sauerborn, Chief Operating Officer Contract Logistics at Hellmann.
The property, located just a few miles from Highway 1, is designed as a multi-user facility. 40,600 square metres of hall space are still available. It can be subdivided into units of 10,000 square feet or more. The property is suitable for contract logistics services as well as for handling, warehousing and distribution. "The marketing of the vacant spaces is in full swing," emphasises Jan Dietrich Hempel, Managing Director of Garbe Industrial Real Estate. "We are happy to accommodate the wishes of potential tenants when designing the hall layout."
In total, Garbe Industrial Real Estate is developing two logistics properties on the 295,000 square metre site in Werne, which will be located parallel to each other. Bremer AG has been commissioned as the general contractor for the construction of the halls. The slightly smaller property with around 59,000 square metres has already been fully let to the online retailer Euziel and is due to be ready for occupation in December. Around 80 truck and 500 car parking spaces will be created on the outside area. A photovoltaic system is planned on both hall roofs to generate renewable energy. In addition, Garbe Industrial Real Estate is striving for certification in accordance with the Gold Standard of the German Sustainable Building Council (DGNB).
The investment volume of the project developer amounts to a total of 105 million euros. "The eastern Ruhr region is currently developing more and more into a logistics hotspot. That's why we bought the site early on, three years ago, and the two quick leasing successes now show once again how attractive the location is," says Jan Dietrich Hempel.
The consulting firm Logivest acted as an intermediary in the leasing of the space by Hellmann.