Start of construction for multi-user property in the Munich Metropolitan Region
News

12/11/2020

Hamburg/Wörth, 12 November 2020 – Garbe Industrial Real Estate GmbH is further expanding its real estate portfolio in the Munich Metropolitan Region. In Wörth an der Isar (Landshut district), the specialist from Hamburg for commercial, production and industrial real estate is currently developing a multi-user property with around 13,000 square metres of hall space. Completion is scheduled for September 2021.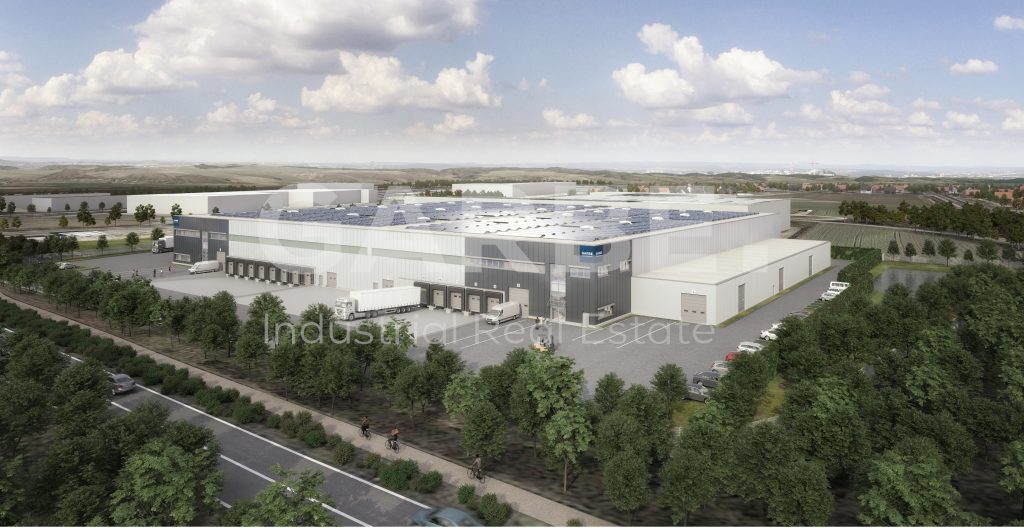 The new building is being constructed on a 33,400 square metre site in the Moospoint industrial estate and consists of two hall sections. The larger of the two has already been let to the automotive supplier WMU Bavaria. It will utilise around 8,900 square metres including office and social areas in future. The company, based in neighbouring Niederaichbach, manufactures car body parts. The new building will be used to store floor assemblies for various BMW model series and to ship them from there to the production facilities in Bavaria, as well as to the BMW plant in Leipzig.
"A location like this could hardly be more ideal for us. Our company headquarters is just 500 metres away as the crow flies. The BMW plant in Dingolfing, for example, which we regularly supply with vehicle parts, is only a ten-minute drive via the A 92", says Markus Wagensonner, Head of Physical Logistics at WMU Bavaria, underlining the main advantages of the location for him. The real estate service provider BNP Paribas Real Estate acted as an intermediary for the leasing.
In addition to WMU's rental space, a unit with around 4,800 square metres of hall space and an additional loading tunnel as well as around 360 square metres for offices and social rooms will be built.  With a floor loading capacity of five tons per square metre, the hall is suitable for various services. "With this property, we want to address medium-sized companies from the production, industrial and commercial sectors", emphasises Jan Dietrich Hempel, managing director of Garbe Industrial Real Estate. "The demand is huge. We are happy to take the wishes of potential tenants into account with regard to the further furnishing". The new building is based on the criteria of the current energy saving regulations. For example, a photovoltaic system for generating renewable energy is planned for the entire roof area.
Wörth an der Isar is the fifth location in the Munich Metropolitan Region in which Garbe Industrial Real Estate is involved. In addition to Wörth, the company develops or manages logistics and industrial real estate in Schweitenkirchen (Pfaffenhofen district), Eching (Freising district), Moosburg (Freising district) and Erding.