Solar mounting manufacturer Schletter moving into Garbe Industrial Real Estate property
News

04/07/2023

Hamburg/Rieste, 4 July 2023 – Garbe Industrial Real Estate GmbH has signed a long-term lease agreement with Schletter Solar GmbH. The manufacturer of mounting systems for photovoltaic installations occupies a total area of 11,500 square metres in the "Niedersachsenpark" in Rieste, about 30 kilometres north of Osnabrück, Germany. From this logistics centre, the company aims to supply customers in Scandinavia, Great Britain and the Benelux countries with products such as profiles, screws, clamps and fixings.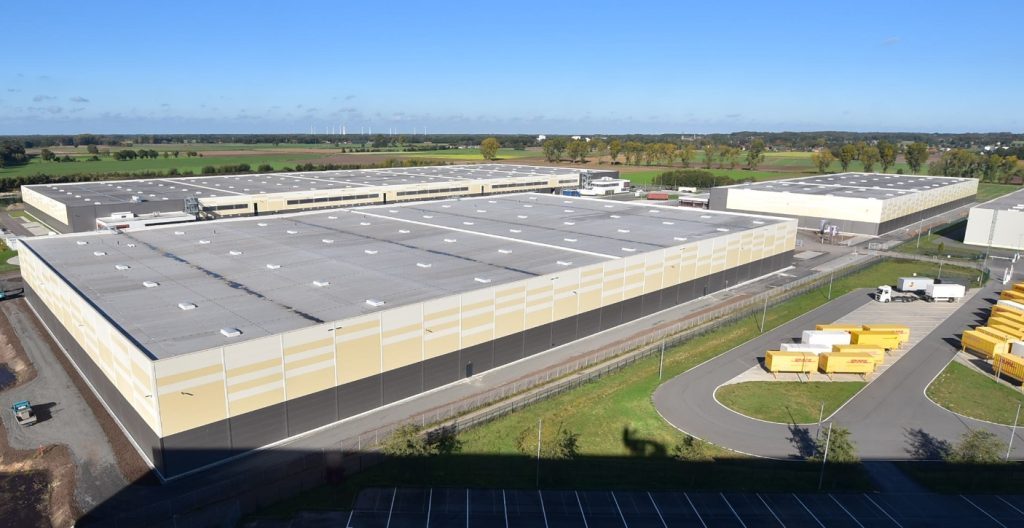 "With the lease to Schletter, we have managed to conclude another successful deal within a few months here in Rieste," emphasises Adrian Zellner, Member of the Executive Board at Garbe Industrial Real Estate. Only at the end of last year did the Hamburg project developer announce a lease to a renowned German car manufacturer in the Niedersachsenpark. Garbe Industrial Real Estate has three logistics properties there with a total of around 90,000 square metres of hall space. The buildings were constructed according to current ESG criteria and are certified to the Gold Standard of the German Sustainable Building Council (DGNB).
The new building that Schletter is moving into has a total area of 23,000 square metres. The solar mounting manufacturer will use about half of it. The property is equipped with a total of 22 loading docks and a ground-level sectional door. 9,500 square metres of hall space, 1,500 square metres of mezzanine space and around 500 square metres, housing offices and social areas, have not yet been allocated. "We are in promising discussions with further interested parties about the remaining free spaces," says Adrian Zellner. He expects a successful conclusion soon. The real estate consultancy firm Colliers, with its offices in Hamburg and Düsseldorf, acted as an intermediary in the lease to Schletter.
With an area of over 400 hectares, the Niedersachsenpark Rieste is considered the largest intermunicipal industrial and commercial area in Lower Saxony. It is within sight of the A 1 motorway between Bremen and Osnabrück. The motorway junction Neuenkirchen-Vörden is only a few hundred metres away from Niedersachsenpark. From there it is about 25 kilometres south to the Lotte/Osnabrück motorway junction, connecting the site to the Netherlands via the A 30. "An optimal connection of the location to the north-south and east-west axes is guaranteed," says Adrian Zellner.