Hermes Distribution Centre Witten
From Hermes to the wide world
From Witten: with Hermes directly to the end user!
Witten is located in the center of the Ruhr area and with a very good transport connection. Witten impresses not only with its fast connections to Münster, Wuppertal and Dortmund, but also with its proximity to Holland and the associated ARA ports.
The 5,000 m² distribution centre of Hermes serves as a depot and is rented out for the next 10 years. With the high number of overloading bridges and spinkler gates, Hermes has the opportunity to handle your everyday business at this location.
Usage
Acceptance, storage, handling and shipping service of shipments
Lot
70,750 sqm
Hall area
5,000 sqm
Office and social space
500 sqm
Number of gates
42 sectional doors
21 sprinter gates

Hans P. Hermann
Technical project development
Do you have any questions or can we help you?
I look forward to hearing from you!
Send me your request simply and easily by form.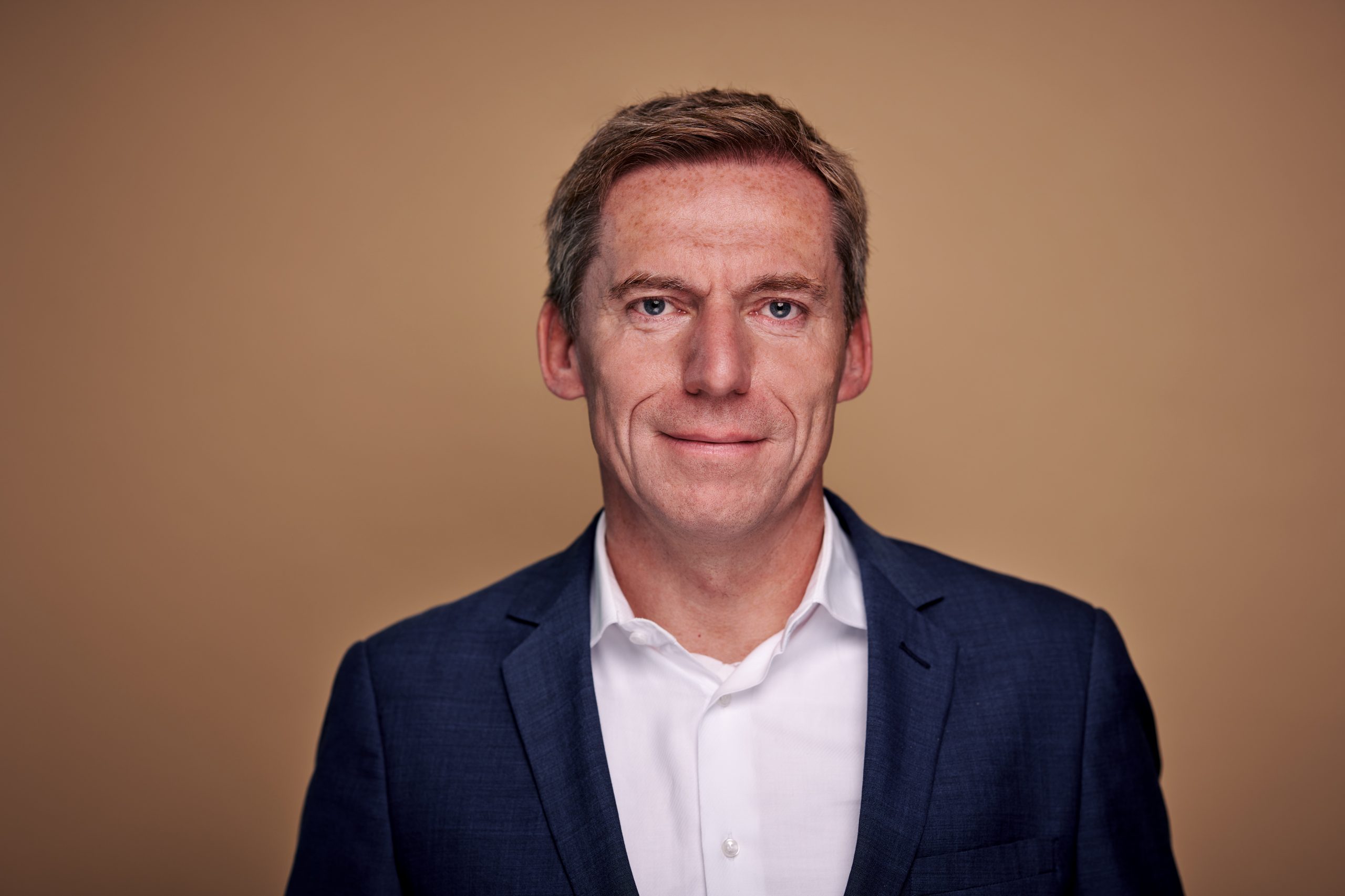 Hans P. Hermann
Technical project development
Do you have any questions or can we help you?
Services of Garbe in this project
Location
A plot of land that was already in the GARBE Industrial portfolio was selected after a fire for the new construction of logistics properties. Hermes chose this location because of its convenient location.
Planning
Always at our side: A general contractor with know-how. This simplifies the planning of a customer-specific logistics property taking into account all wishes.
Consulting
In order to enable Hermes to make optimal use of the property, we have pooled our logistics knowledge, analysed the logistic processes and developed an effective real estate concept.
Construction
The 5,000 m² distribution centre was built within 7 months and will be fully operational at the beginning of 2019.
Revitalization
After a fire, the remains of the former logistics hall were completely removed and the property completely renovated for a new building.
Features
In contrast to our standard logistics properties, the distribution center has a particularly high frequency of gates and overloading bridges to make the everyday business of Hermes as efficient as possible.
For Hermes, the attractive location was the decisive factor.


Hans P. Hermann
Detailed view Hermes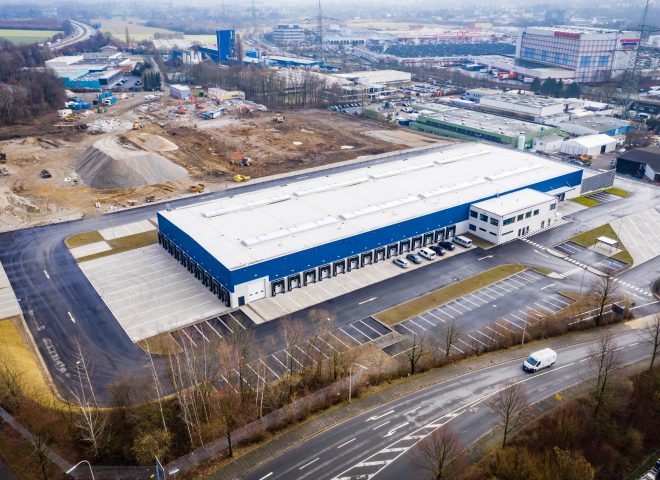 Facade in company design
The dominant blue in the facade design in this project was based on the corporate identity of the customer.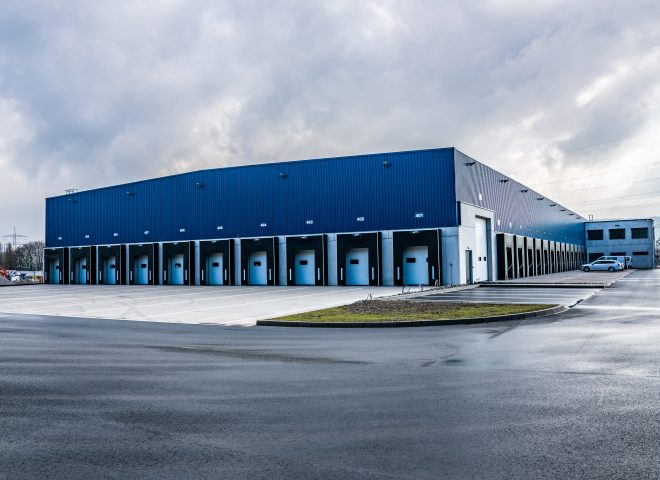 63 gates increase efficiency
In order to ensure the complete occupancy of the property, it has a total of 63 gates for loading and unloading trucks and sprinters. The implementation of one of the most modern sorting systems also supports the processing of the high volume of shipments.
Our project developments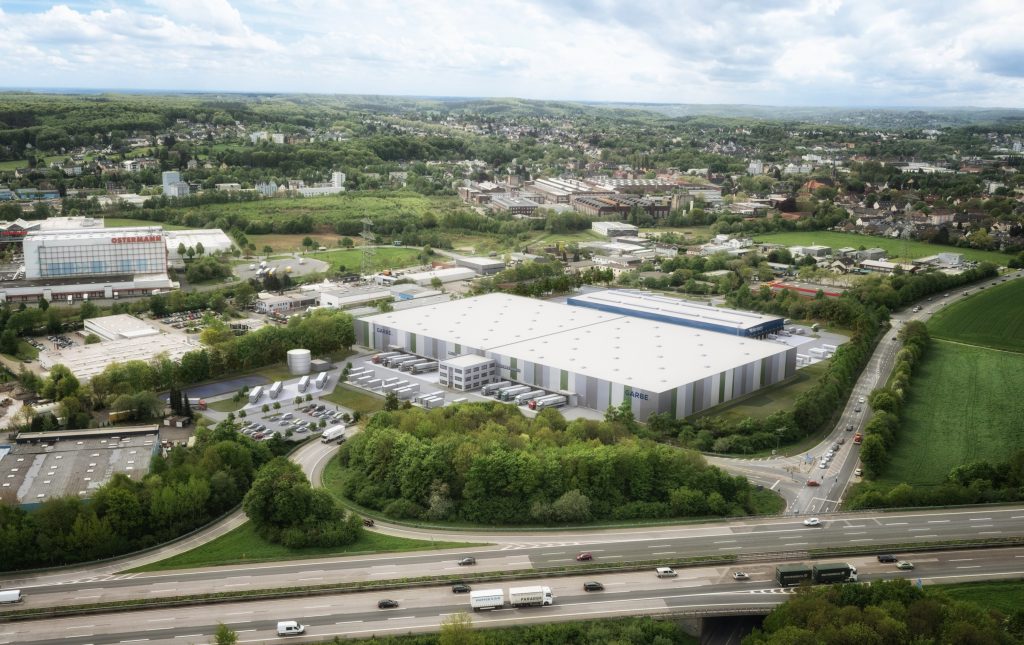 +
Logistics center Euziel
With several million customers per month, Euziel International is one of the largest sellers at Amazon and now tenants of this logistics center in Witten near Dortmund for the next 7 years.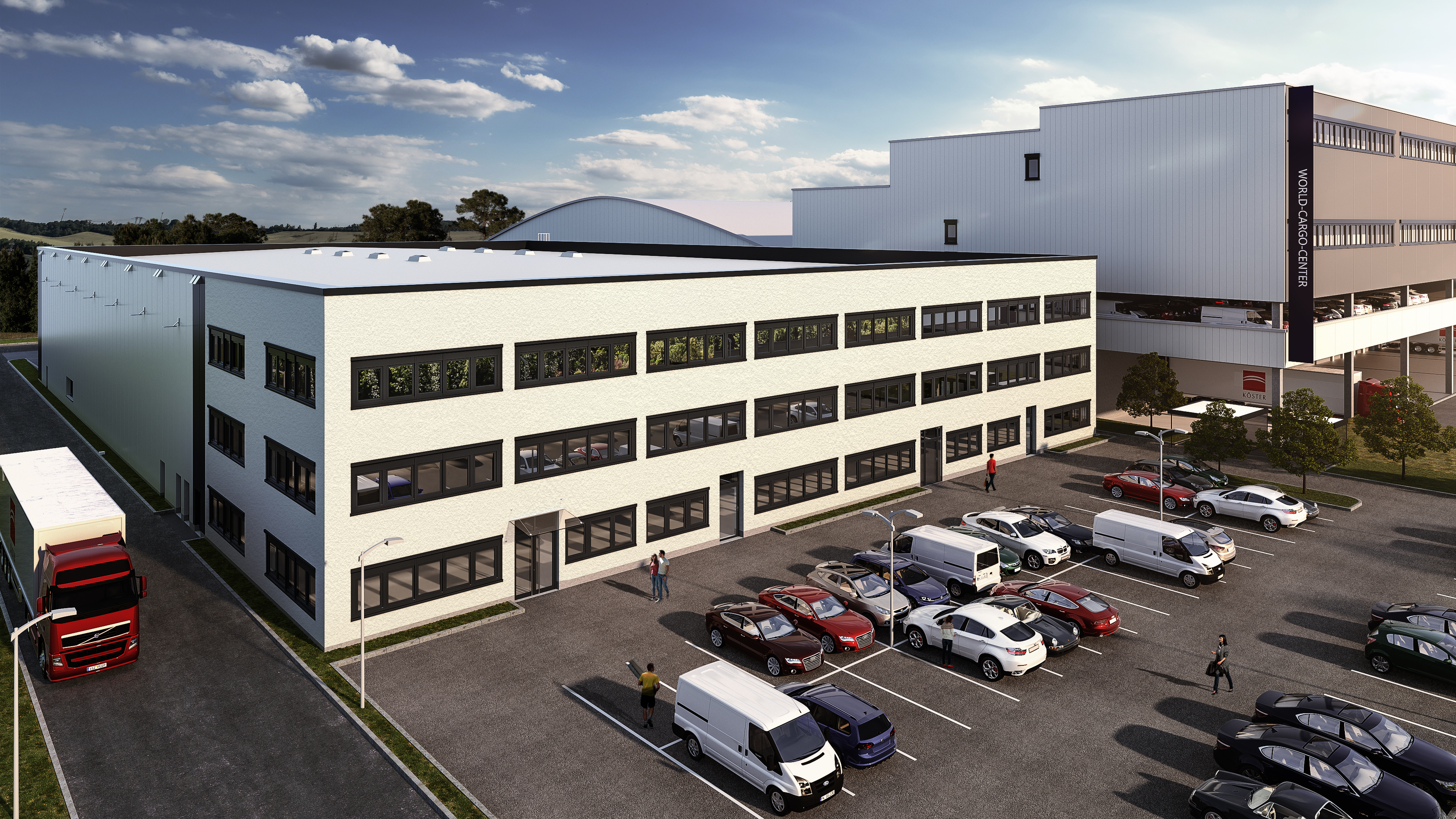 +
Logistics property Norderstedt
We are developing further and the World Cargo Center is right away! Our customer Hellmann Worldwide Logistics is expanding in Norderstedt!