Noerpel Group opens new location in Hamburg
News

04/05/2015

Hamburg, 04 May 2015 – The Hamburg branch of Ascherl-Noerpel GmbH & Co. KG moved to a new warehouse and office space in the Eurolog Rade logistics centre in April. Operations were launched on schedule on 1 May. The largest customer at the new site is 2 GO Shoe Company GmbH, Westerheim. The shoe brands Mustang Shoes and COSMOS Comfort are warehoused and handled for them at this location.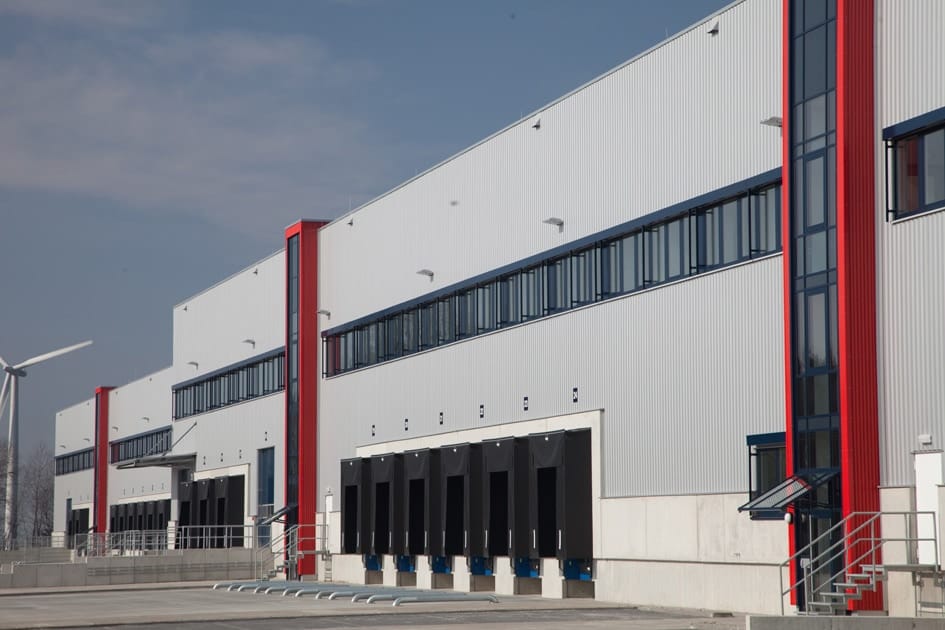 Logistics services expanded for existing customers
7,000 square meters of floor space rented in Garbe Logistic AG's Eurolog Rade
The Noerpel Group now has three logistics sites in the region
The Noerpel Group already had operations in two branch offices in the Hamburg metropolitan region with a total of about 15,000 square meters of its own warehousing and logistics space. These are utilized at high capacity so the company needed another property for further expansion. "We are delighted that we were able to meet Noerpel's needs with our logistics site in Rade," says Jan Dietrich Hempel, Garbe Logistic AG Board Director.
The convenient location and vicinity to the harbour were the main decisive factors for the selection of the new logistics facility. "We can optimize hinterland transport for our customers from the Rade-Wenzendorf site," says Stefan Noerpel-Schneider, managing partner of Noerpel Group. "We immediately unload inbound overseas containers here in the port of Hamburg and store the goods." The logistics provider is also responsible for distribution: employees take over the picking and shipping to retailers in the Benelux countries, France and several Eastern European countries.
New location, experienced employees
Ascherl-Noerpel employs a number of people in Rade-Wenzendorf who previously worked for the company in Hamburg. "Their experience and know-how have moved to the new logistics site along with the project," says Ascherl-Noerpel CEO Berthold Bernecker. "We were able to guarantee a seamless transition thanks to this integration."
The Eurolog Rade logistics centre is a property of Garbe Logistic AG, Hamburg. It is located on the A1 motorway in the immediate vicinity of the Rade interchange. It has optimal connections via the A 7 motorway as well as the B 3 and B 75 national roads. It is 25 kilometres from the port of Hamburg. BNP Paribas Real Estate GmbH, one of Germany's leading real estate advisers, brokered the rental of the property.
About the Noerpel Group
Founded in 1881, Noerpel is one of the leading logistics providers in southern Germany today and a regional front runner for export to Europe. Combining the areas of forwarding, logistics, co-packing and temporary employment as well as a close network connection, the Group provides comprehensive services under one roof. Employees have extensive expertise in industrial logistics. The family-owned company, which is now run by the fifth generation, has its headquarters in Ulm. With branch offices in northern and southern Germany, in the Rhineland and in the Czech Republic, Noerpel is ideally positioned for German domestic transport and export to Europe. Noerpel is one of the leading logistics service providers not only in southern Germany but especially in Vorarlberg and throughout northern Switzerland. There are many renowned companies among its clients – mainly from the consumer goods and food processing industries as well as suppliers. With almost 1,700 employees at 14 locations, Noerpel had a turnover of more than 280 million euros in 2014. Heidenheimer Kentner Kraftwagen-Spedition GmbH & Co. KG and Ascherl-Noerpel GmbH Co. KG are part of the corporate group.