New Distribution Centre in the Port of Duisburg
News

12/07/2016

The symbolic ground-breaking ceremony today marks the launch of construction of a new distribution centre in Duisburg, which Garbe Industrial Real Estate GmbH is building for the beverage distributor trinkkontor BACHER-CARINA & STAMS GmbH. A modern logistics facility with around 15,000 square metres of hall space will be built on a 35,000-square-metre property in Logport I by December 2016. Garbe Industrial Real Estate is investing around € 12 million in project development overall.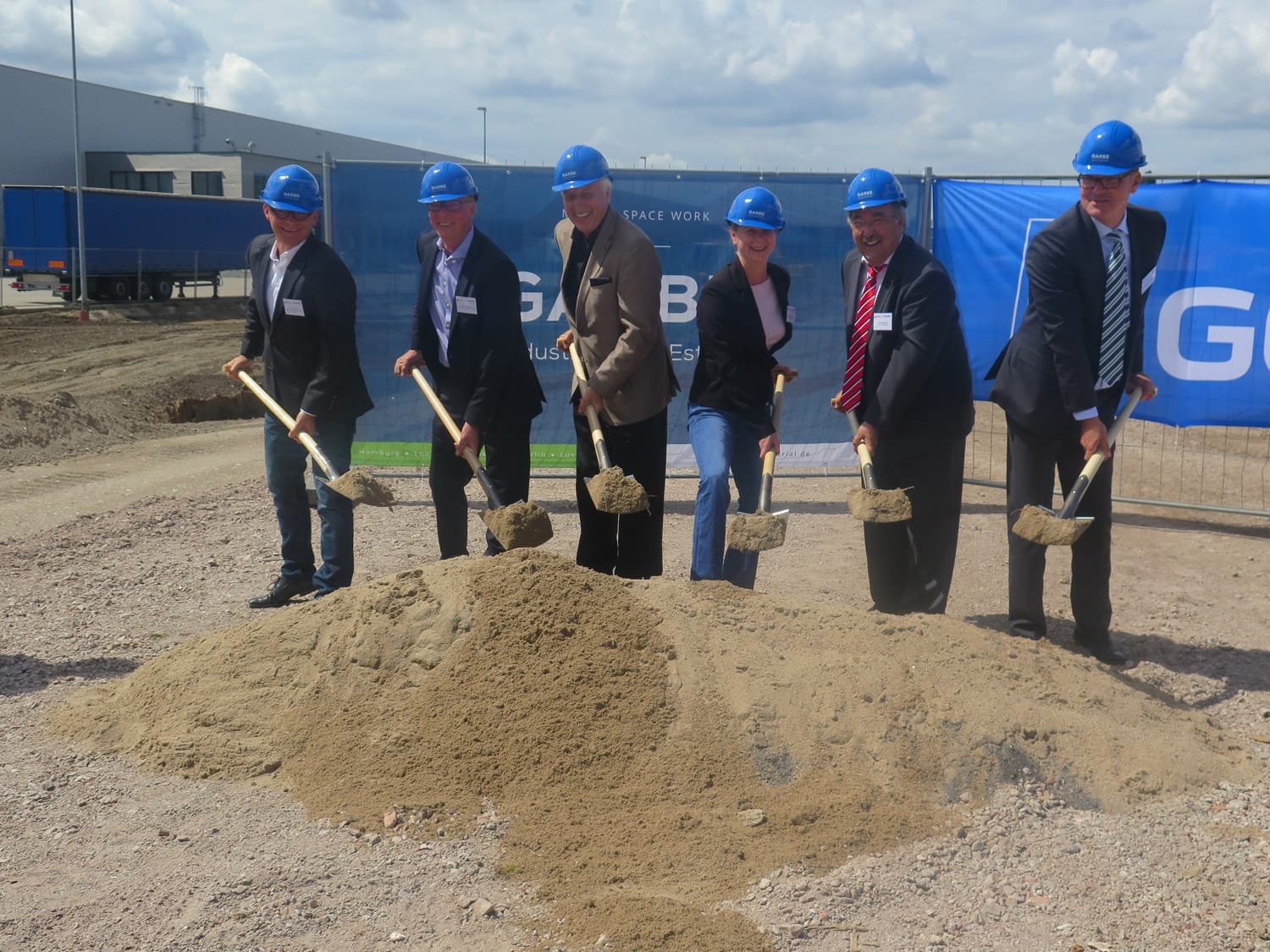 "The 96-metre-wide and 144-metre-long property is laid out with 17 loading bays and an exterior manoeuvring area especially for handling heavy goods," says Jan Dietrich Hempel, Managing Director of Garbe Industrial Real Estate, describing the particulars of the project. A washing station for transporters and beverage vehicles and just under 100 parking spaces for cars and lorries are also planned. The Hamburg-based logistics real estate developer will lease the completed distribution centre to BACHER-CARINA & STAMS GmbH, which belongs to the Bitburger Brau Group, for ten years.
According to company details, the new location will employ about 170 people who will provide the entire range of beverage-specific services for restaurants, events, beverage markets as well as wholesale and retail trade starting in 2017. Such services include, for example, stocking event vehicles with equipment such as beer taps, bars, tents and glasses. Thanks to the proximity of the A 40 and A 57 accesses, the traffic connections to the new distribution location are ideal for quick beverage logistics processing in the company's core regions, which comprise the Rhineland, Lower Rhine, western Ruhr and southern Münsterland.
"The establishment of trinkkontor not only proves the attractiveness of the location, it also underscores the enormous employment effects of value-added logistics. In total, about 5,000 new jobs have been created at Logport I alone since 1998," says Erich Staake, Chairman of the Board of Duisburger Hafen AG (duisport).