Nagel-Group invests in new branch in Munich
News

30/11/2015

Munich (LV) – Kraftverkehr Nagel GmbH & Co. KG in Versmold, a leading provider of perishable goods logistics in Europe, has commissioned Garbe Logistic AG in Hamburg, the specialist for project development and management of logistics properties, to construct a logistics centre in Schweitenkirchen. The new location is conveniently located on the A9, only about ten kilometres north of Allershausen, the logistics provider's existing branch office location.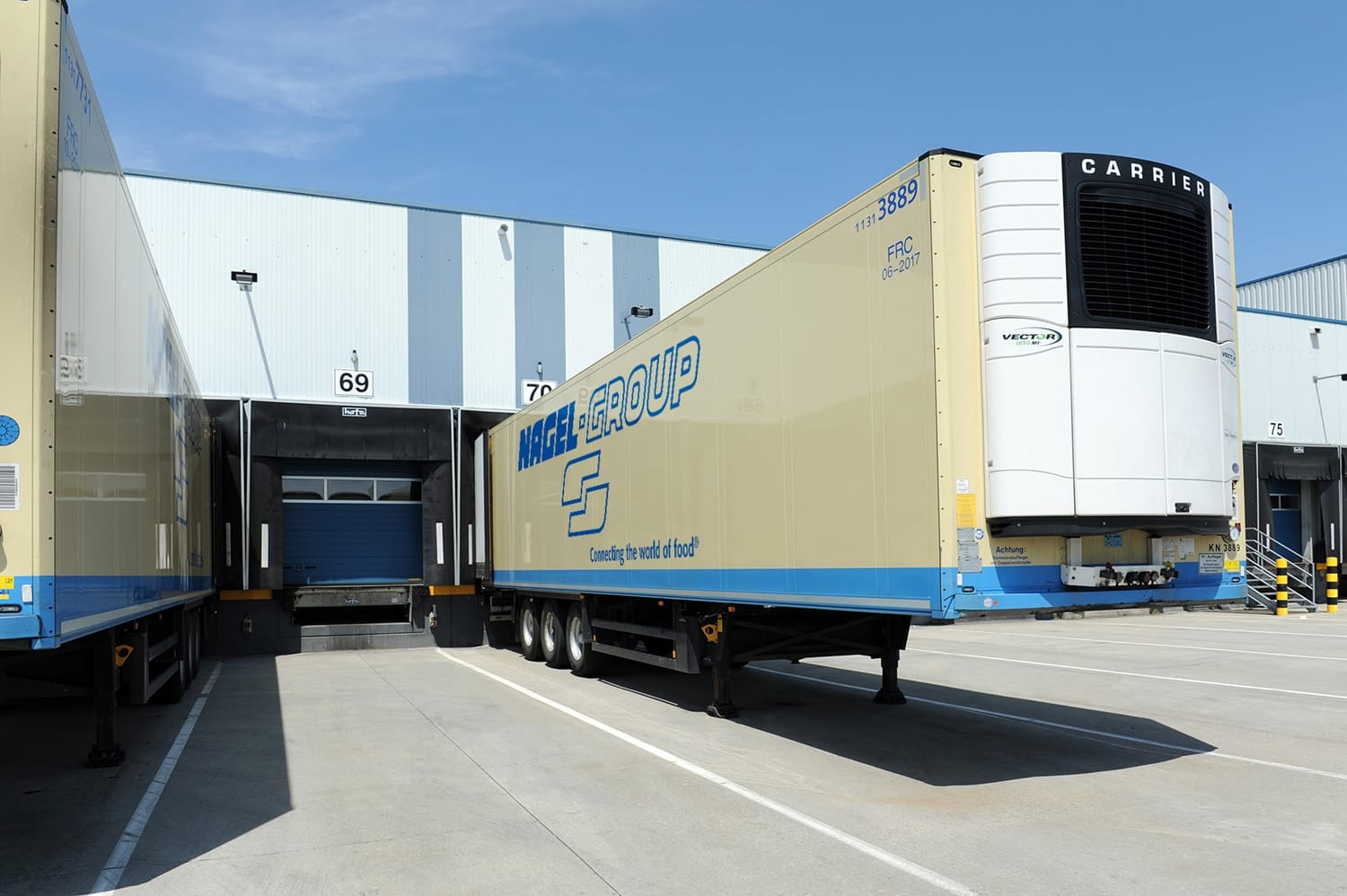 Garbe is building a modern, temperature-controlled logistics centre there on an 85,000 m² plot, with more than 20,000 m² of warehousing and handling space and 6,500 m² of offices and social areas. In addition to the multi-functional logistics property, which will have more than 120 dock loading doors, the plans include a parking garage with about 300 parking spaces for cars, 120 lorry spaces, a defrosting system and a gas station.
Once the new building is complete, the Nagel-Group will use it to provide logistics services for their customers for products of all temperature ranges, including frozen foods. The new logistics centre, in which Garbe will invest about € 48 million, is expected to be completed in Q3 of 2016.
In the Munich metropolitan area, one of the top logistics regions in Germany, logistics spaces in this size are scarce, which influences the search for suitable locations. The active support of the two mayors of the municipalities – Rupert Popp in Allershausen, and Albert Vogler in Schweitenkirchen – was notable. The new solution was preceded by an intensive planning and consultation process. The consulting company Logivest GmbH in Munich, which specializes in logistics properties and logistics sites, accompanied the tendering process on behalf of the Nagel Group and was also involved in negotiations with the land owner.
The Nagel-Group sold the property to Garbe as part of the overall solution that was developed. The property has been in use since 1986 in Allershausen, in the Upper Bavarian district of Freising, and has increasingly hit its capacity limits in recent years. The approximately 31,000 m² property, located in the Kammerfeld commercial area, includes a logistics facility with a floor area of approximately 10,244 m². Logivest also mediated and accompanied this transaction.
About the Nagel Group:
The Nagel Group, which specializes in perishable goods logistics and operates throughout Europe and has its headquarters in Versmold, employs more than 11,000 people at more than 100 locations in 16 countries. The company recently achieved a turnover of 1.7 billion euros. The group of companies moves foodstuffs in all shipment sizes and temperature classes daily. Whether it is frozen foods, meat or dairy products, coffee or sweets – day by day the Nagel-Group contributes on behalf of industry and commerce to consumers across Europe finding the right goods at the right time and of the right quality at the point of sale. The Nagel Group thus makes a significant contribution to their customers' success. www.nagel-group.com/de/
Fotoquelle: © Nagel-Group / Andre Zelck