Logistics centre in Rheinberg: Garbe celebrates roofing ceremony
News

23/06/2021

The construction work for a logistics centre of around 22,300 square metres, which Garbe Industrial Real Estate GmbH is developing for the Rudolph Logistics Group in Rheinberg (Wesel district in North Rhine-Westphalia), around 25 kilometres northwest of Duisburg, is progressing rapidly. Four months after the start of construction, the roofing ceremony was celebrated today. The Hamburg-based real estate specialist is investing 16.6 million euros in the project. The new building, in which the Rudolph Logistics Group will provide contract logistics services for Daimler Truck AG in the future, is scheduled for completion as early as October of this year.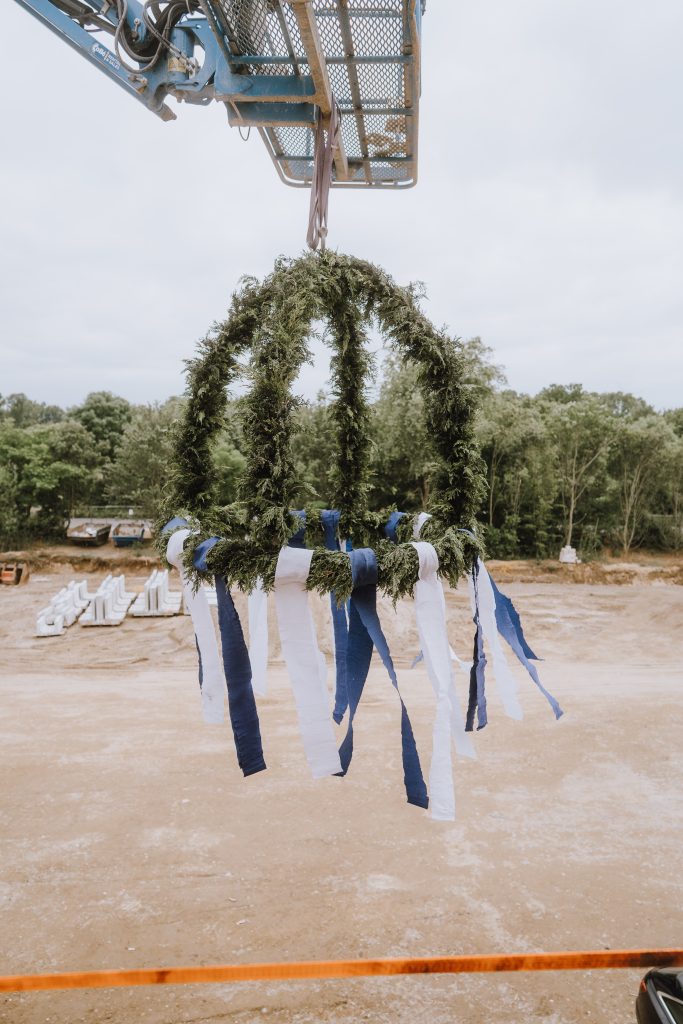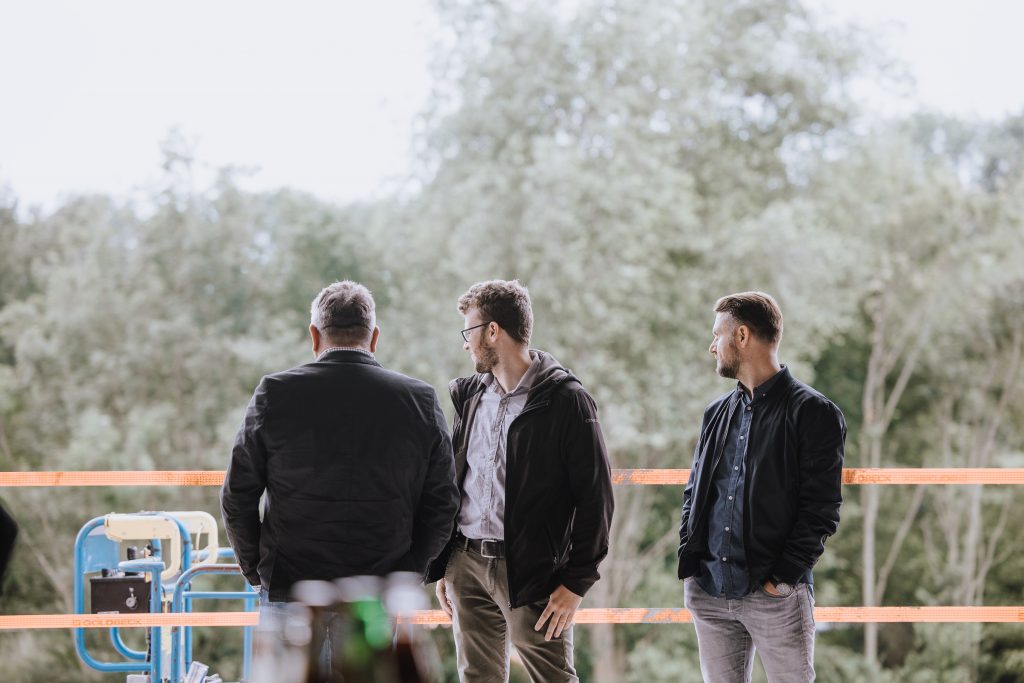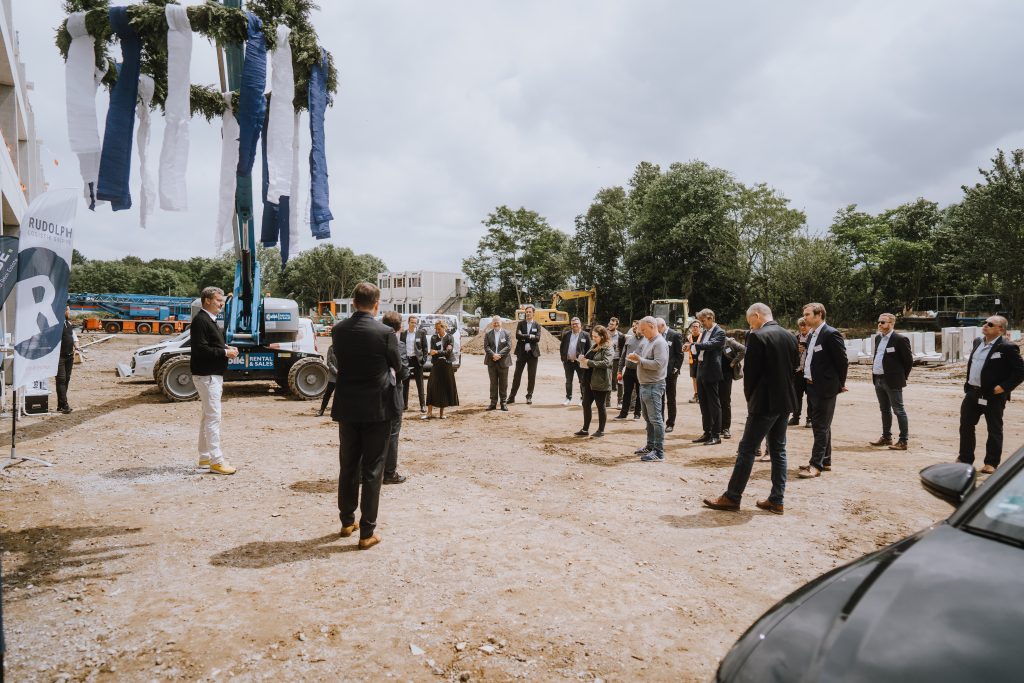 The logistics centre is being built on a 38,800 square metre site which Garbe Industrial Real Estate has acquired from the long-established Underberg company. "A prime piece of real estate with enormous development potential", Jan Dietrich Hempel, Managing Director of Garbe Industrial Real Estate, is convinced. "The fact that we were able to lease the property on a long-term basis even before construction began is the clearest proof of the location's considerable appeal".
The property is planned with a hall area of just under 21,000 square metres. In addition, there are about 550 square metres for offices and social rooms as well as about 755 square metres of warehouse mezzanine. The new building will have 20 dock levellers and five sectional doors where trucks can dock for loading and unloading. A canopy allows for weather-protected side unloading. Parking spaces for four trucks and 48 cars will be provided in the outdoor area.
The tenant will be the Rudolph Logistics Group. The internationally active logistics service provider, headquartered in Gudensberg in northern Hesse, employs around 4,500 people at 42 locations worldwide. "In Rheinberg, we are building a completely new site for our automotive business segment and creating up to 120 new jobs", emphasises Stefan Wiebke, head of the automotive business segment. The company will operate a warehouse there for Daimler's commercial vehicle division. In addition to warehousing, the services include picking, packing and loading of production material for Daimler Truck Werke into containers for national and international transport. The logistics centre is located 1.2 kilometres from the A57 motorway, which links Rheinberg with the Dutch border in a north-westerly direction and with Cologne in a southerly direction. Important logistics hubs such as the port of Duisburg or Düsseldorf airport are located within a radius of 40 kilometres.
Garbe Industrial Real Estate attaches great importance to sustainability in the development of the property. Gold certification from the German Sustainable Building Council (DGNB) is being sought. A photovoltaic system is planned on the roof of the hall to generate renewable energy. In the outdoor area, the conditions for installing charging points for electric vehicles and bicycles are being created. In addition, Garbe Industrial Real Estate has undertaken to develop a traffic routing concept in order to ensure that residents are protected from noise as much as possible. "We are being supported comprehensively with this by the city administration", says Jan Dietrich Hempel.
The lease to the Rudolph Logistics Group was brokered by the real estate consulting firm Realogis.