Garbe IRE builds new distribution centre for trinkkontor GmbH
News

17/05/2016

Garbe Industrial Real Estate GmbH is building a new distribution center in Duisburg harbour for drinks company trinkkontor Bacher-Carina & Stams GmbH.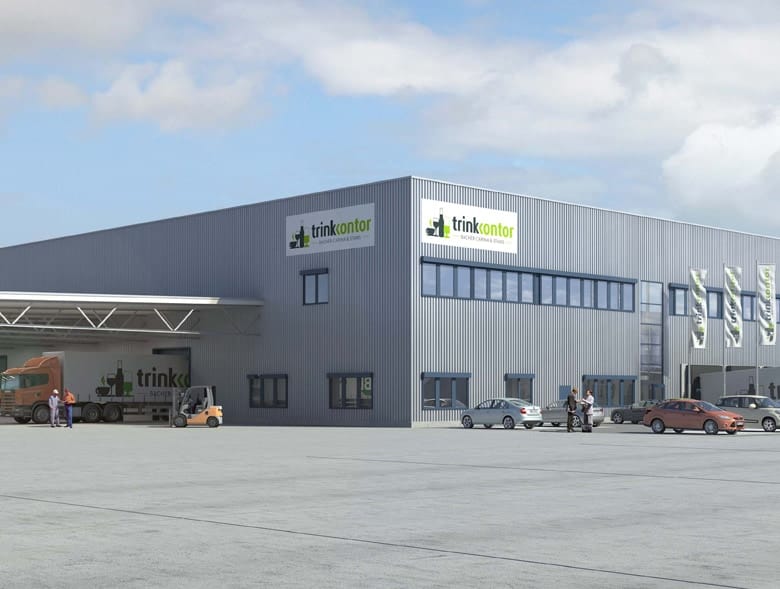 From June, a modern logistics centre will be erected on a 35,000-square-metre area in Logport I that Garbe Industrial Real Estate is going to rent out long-term to drinks distributor trinkkontor GmbH. The firm intends to handle its beverage wholesale business from here in 2017 and offer added services in the field of beverage logistics. trinkkontor GmbH is a subsidiary of the Bitburger Braugruppe.
Garbe Industrial Real Estate is investing around 12 million euros into the new distribution centre, near to which several renowned logistics firms have already set up shop. The newbuild will cover a total area ofaround 15,000 square metres,of which approx. 1,350 square metres is earmarked for office space.
"The construction design takes specific note of the requirements for handling the heavy loads typical of the beverage industry and otherindustries", explains Jan Dietrich Hempel,managing director of Garbe Industrial Real Estate. The 96-metre-wide and 144-metre-long property has a total of 17 loading docks and an outdoor area for manoeuvring heavy-goods vehicles. A washing station for transporters and beverage vehicles and just under 100 parking spaces for cars and lorries are also planned.
The new facility also benefits from good road links: Junctions to the A40 and A57 motorways are very close by, enabling beverage consignments to reach their destinations quickly. Completion of the new distribution centre is planned for December 2016.
trinkkontor Bacher-Carina & Stams will then rent the property for ten years in order to provide the whole range of beverage distribution services for restaurants, events, drinks stores, as well as beverage retailers and wholesalers. Such services also include stocking events vehicles with equipment such as beer taps, bars, tents and glasses.