Garbe Industrial Real Estate plans logistics property south of Vienna
News

02/02/2021

Hamburg/Müllendorf, 2 February 2021 – Garbe Industrial Real Estate GmbH is expanding its presence in Austria. The Hamburg-based project developer has acquired a plot of land measuring around 63,000 square metres in the Müllendorf business park in Burgenland, 55 kilometres south of Vienna, on which a logistics property with a hall area of 31,500 square metres is to be built. The investment volume amounts to 28 million euros. Construction is expected to start in the second quarter.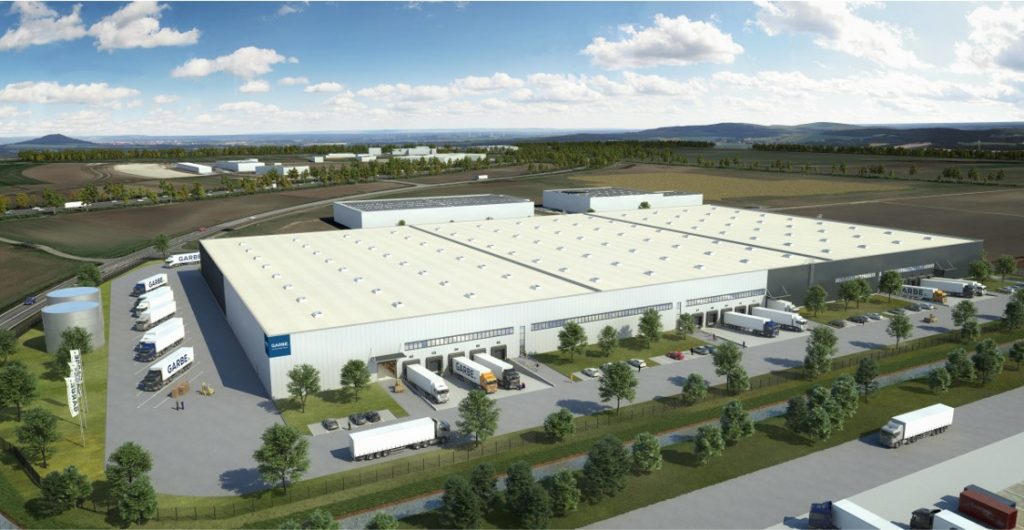 One of the reasons for the decision to locate in Burgenland was its proximity to the conurbations of Vienna, Budapest and Bratislava. The business park is located only a few hundred metres from the junction to the A 3 motorway. It connects Müllendorf to the north with Vienna (55 kilometres) and to the south with the Austrian-Hungarian border (15 kilometres). It is about 80 kilometres to Bratislava.
"The demand for logistics space in the border triangle of Austria, Hungary, Slovakia is high", says Jan Dietrich Hempel, Managing Director of Garbe Industrial Real Estate, summarising the results of the location analysis. "We see great potential in the region. That's why we decided to develop the property on a largely speculative basis".
The logistics centre is planned with a total area of 34,000 square metres. The hall accounts for around 31,500 square metres of this, which can be divided into units of 5,000 square metres or more. 1,500 square metres are earmarked for offices. 700 square metres are available for mezzanine space. The property will be equipped with 30 gates. "We can take tenant-specific wishes into account when designing the hall layout", says Jan Dietrich Hempel. On the outside area, the 89 car parking spaces and 15 truck parking spaces are planned. The roof of the property will be prepared for the installation of a photovoltaic system. The new building is scheduled for completion in the first quarter of 2022.
"Austria is one of the Central European countries that we have strategically focused on and in which we want to increase our involvement", emphasises Jan Dietrich Hempel. Garbe Industrial Real Estate took its first step into the Austrian market with a project development in Steyr. A 20,500-square-metre property was built there, where Industrie-Logistik-Linz GmbH has been providing contract logistics services for BMW since 2019.