Garbe Industrial Real Estate leases to logistics service provider in Magdeburg
News

28/07/2022

Hamburg/Sülzetal, 28 July 2022 – Garbe Industrial Real Estate GmbH has fully leased its logistics centre in Sülzetal (Börde district) south of Magdeburg, which covers an area of around 86,000 square metres. The last remaining space of approximately 65,000 square metres will in future be used by a globally active northern German logistics service provider. The logistics property was handed over to the tenant ahead of schedule after completion of the second construction phase.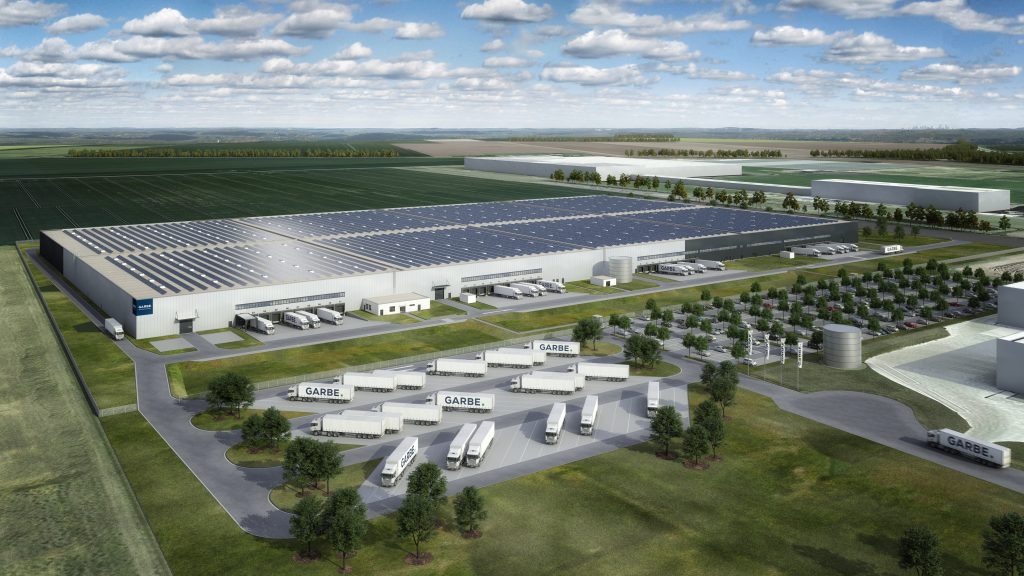 "Thanks to the existing cooperative partnership between the two parties at several other locations in Germany, the lease for the complete logistics centre was concluded in just six weeks after initial contact," emphasises Jan Dietrich Hempel, Managing Director of Garbe Industrial Real Estate. The new tenant will use the new logistics centre as a central warehouse for a customer from the clothing and fashion industry and will provide extensive contract logistics services there. With the start of operations, the logistics service provider plans to create jobs for a total of around 230 employees.
To ensure smooth incoming and outgoing goods, the new building has been equipped with 60 dock levellers and six ground-level gates. "The property also has around 2,600 square metres of office space, which we designed according to the tenant's requirements," explains Adrian Zellner, Member of the Executive Board at Garbe Industrial Real Estate. "In addition, a pick tower will be integrated into the hall for the storage and picking of goods."
Parking spaces for 256 cars and 49 trucks are available on the outside area. A photovoltaic system has been installed on the entire roof area to generate renewable energy. For the modern property, Garbe Industrial Real Estate is aiming for certification according to the Gold Standard of the German Sustainable Building Council (DNGB).
The globally active logistics service provider is the second tenant in the property which the Hamburg-based project developer has realised on the approximately 200,000 square metre site in the Osterweddingen industrial park in Sülzetal. Previously, 42,000 square metres of logistics space had already been built in a first construction phase, of which 21,000 square metres have been leased to EDEKA Minden-Hannover. The food retailer has been providing warehouse logistics services there since last autumn. Garbe Industrial Real Estate's investment volume in the entire site amounts to around 60 million euros.
The Sülzetal industrial area in Osterweddingen, one of the largest in Saxony-Anhalt with a total area of 600 hectares, stands out due to its very good transport connections. It is located directly on the A 14 between the Magdeburg-Sudenburg and Magdeburg-Reform junctions. The motorway connects Magdeburg to the south with Halle and Leipzig and to the north with the A 2 between Hannover and Berlin. Magdeburg's city centre is only about nine kilometres away.
Logivest GmbH acted as an exclusive consultant for the lease.