Garbe Industrial Real Estate leases to K+S
News

13/04/2023

Hamburg/Wildeck, 13 April 2023 – Garbe Industrial Real Estate GmbH has gained the mining and fertiliser company K+S as a tenant for the first of its two logistics halls in Wildeck in the district of Hersfeld-Rotenburg (Hesse/Germany). The company, a leading supplier of mineral products for the agricultural, industrial and consumer sectors, will use the approximately 10,000 square metres of leased space for its warehousing and logistics activities.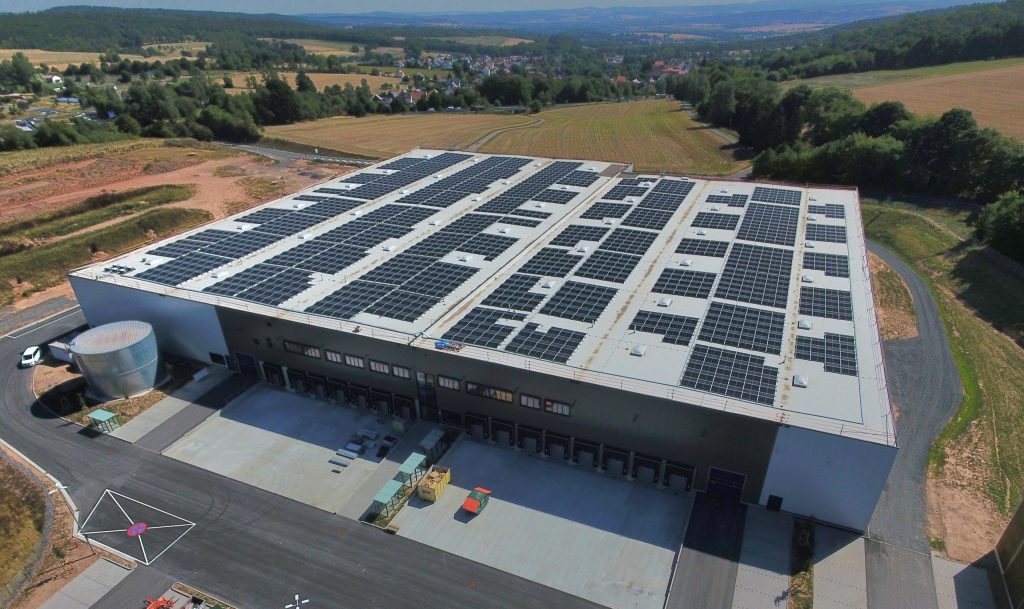 The modern logistics property, which was built according to the BEG 55 (Government funding for efficient buildings) standard and completed in the third quarter of 2022, was acquired by Garbe Industrial Real Estate from TS Turnkey Solutions GmbH. The property, which covers a total of 17,000 square metres, consists of two halls, the larger of which has now been leased to K+S on a long-term basis. The company operates the Werra integrated plant in the region with several mine operations and potash plants.
The second, approximately 7,000-square-metre hall is currently being marketed. "We are in promising talks for the lease of the second hall. We expect to let the property in the next few weeks," says Adrian Zellner, Member of the Executive Board at Garbe Industrial Real Estate. "The property is of very high quality and is in a good location – aspects that convinced us in no small part when we bought it." The logistics property is located in the "Im Mackenrothschen Garten" industrial park in the municipality of Wildeck-Hönebach in northeastern Hesse – and thus in the central logistics region of Kassel/Bad Hersfeld. The industrial park itself is conveniently located directly on the A 4 Kirchheim – Dresden motorway. It is only 600 metres to the next motorway junction. The A 7 Kassel – Fulda motorway is about 30 kilometres from there.
The facility is equipped with 15 dock levellers for the storage and retrieval of goods and two ground-level sectional doors. The property, which covers a total of 31,700 square metres, also has parking spaces for 61 cars and three trucks. In addition, the logistics property has been built according to modern ecological standards. It has a photovoltaic system on the roof and is certified to the Gold Standard of the German Sustainable Building Council (DGNB).