Garbe Industrial Real Estate leases in Burscheid to BGS technic KG
News

25/11/2021

Burscheid/Hamburg, 25 November 2021 – Prior to completion, Garbe Industrial Real Estate GmbH has already found a tenant for the second property that the company is developing on a 40,800 square metre property in Burscheid, east of Leverkusen (North Rhine-Westphalia). In the future, the new hall will be used by the tool dealer and manufacturer BGS technic KG from Wermelskirchen, an owner-managed family business. It intends to optimise and strengthen its supply chain structures with the modern warehouse and logistics facilities.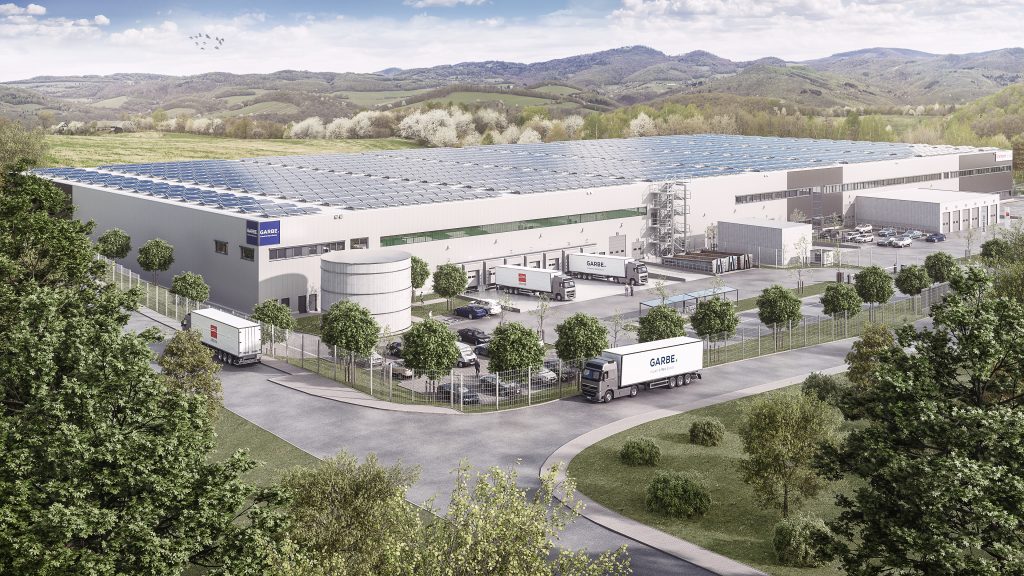 "The current leasing success confirms our strategy of developing projects in attractive locations even without firm rental commitments – especially since space is scarce and demand is high in the greater Leverkusen area," says Jan Dietrich Hempel, Managing Director of Garbe Industrial Real Estate. In total, the Hamburg-based project developer is realising a commercial property in Burscheid that consists of two units and has a total area of around 22,600 square meters. The property is being built in the newly developed Straßerhof industrial park in the south of this small town in the Rheinisch-Bergisch district. Jan Dietrich Hempel: "We are investing around 27 million euros in the project and are the first company to locate there." Completion of both units is still scheduled for December 2021.
In the future, BGS technic KG will move into the smaller unit, which has around 7,700 square metres of hall space and 800 square meters of mezzanine space. In addition, there are 300 square metres for offices and social rooms. The company specialises in the trade and manufacture of hand tools and special automotive tools and will use the new space for storage, picking and distribution of BGS quality tools. The range of articles includes more than 8,500 different products. "In Burscheid, we bundle the quantities of goods from three different branches and use the location as a replenishment warehouse for our main warehouse," explains Christoph Schottke, owner of BGS technic KG. "This reduces our previous transport volume and is an important step for us towards even more efficient supply chain processes in order to be able to supply our customers quickly and with high goods availability at all times."
Fast distribution is supported by the site's good transport links. The Straßerhof industrial park is connected to the Dortmund – Cologne A1 motorway via the federal highway 51. The Burscheid slip road is about three kilometres away. It is twelve kilometres to the Leverkusen intersection.
With a ceiling height of ten meters UKB (lower edge of truss) and a floor load capacity of six tons per square metre, the new building meets all the requirements of a modern commercial property and has a high standard of equipment with a gas dark-beam heating system and an ESFR (Early Suppression Fast Response) sprinkler system for rapid fire fighting. The installation of a photovoltaic system is planned on the entire roof area to generate renewable energy. Garbe Industrial Real Estate is aiming for Gold Standard certification from the German Sustainable Building Council for the property.
At the start of construction in January, the project development unit, which is larger with 11,500 square metres of hall space, was rented to the Edelmann Group. The Heidenheim-based family business, which designs and produces high-quality packaging solutions made of cardboard and paper for the health care, beauty care and consumer brands markets worldwide, will implement, among other things, a new production line for folding cartons and package inserts on 8,000 square metres in Burscheid.
The consulting firm Logivest acted as an intermediary in the leasing of the two units.