GARBE Industrial Real Estate Expands in Europe, Marks Another Banner Year in 2020
News

02/03/2021

Hamburg, 2 March 2021. GARBE Industrial Real Estate GmbH, one of the leading specialists for logistics and industrial properties in Germany and Europe, keeps expanding across Europe, and ended the 2020 financial year with yet another record result. The company expanded particularly in Central and Eastern Europe (CEE), while also opening an office in France early this year. The transaction total notarised across Europe last year increased by 23 percent to c. 1.48 billion euros, with 974 million euros thereof accounting for acquisitions and 507 million euros for disposals. According to figures provided by international analyst Real Capital Analytics (RCA), this means that GARBE was responsible for 18 percent of all logistics real estate transactions.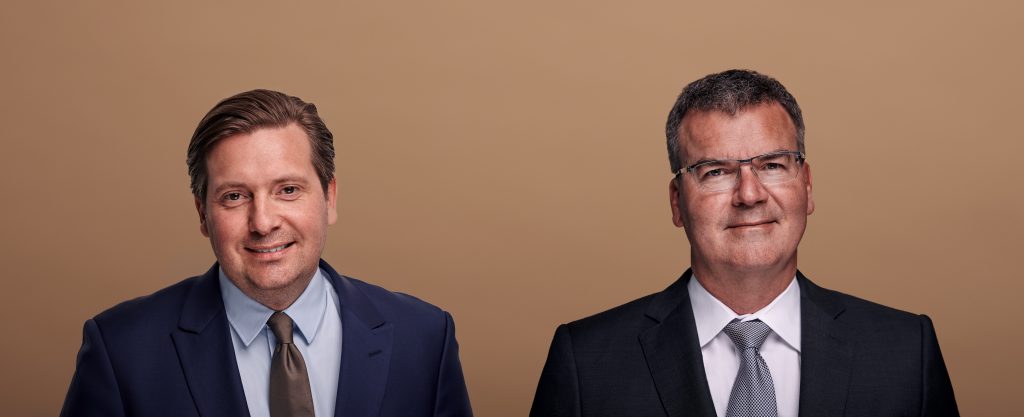 At the end of 2020, GARBE reappraised the property and fund assets under its management on the basis of their fair market values. The total value of the assets under management (AUM) was found to be 5.4 billion euros. Together with the 850,000 square metres worth of developments currently in the pipeline, the AUM add up to c. 6.6 billion euros. The gross lettable area of the existing property portfolio totals 4.5 million square metres.
Christopher Garbe, Managing Partner of GARBE Industrial Real Estate GmbH, said: "We are pleased to say that 2020 proved to be a very prosperous financial year for us despite the challenging parameters. The latest figures document the success of our management strategy. We are using our end-to-end approach to secure optimal returns for our private and institutional investors." Garbe went on to say: "As a result, we continued to expand elsewhere in Europe, too, so as to keep finding exciting investment opportunities for our investors. In addition to Germany, Austria, the Netherlands and the Czech Republic, we now have an office in France as well, which we opened at the start of this year. Moreover, we will continue to expand, and are currently looking into logistics markets in Poland and Italy."
Jan Dietrich Hempel, Co-Managing Director of GARBE Industrial Real Estate GmbH and in charge of the asset management division, added: "The booming demand for logistics and warehousing units had a positive impact on our lettings business. For instance, we signed new lease agreements for a total floor area of around 120,000 square metres in properties under our management. This pushed the occupancy rate of the entire portfolio managed by us up to 99 percent."
At the same time, GARBE kept enlarging its fund business. For its investment platform, the logistics specialist raised c. 895 million euros in equity capital that is earmarked for the various investment vehicle. The property development unit looks back on a similarly robust performance. Jan-Dietrich Hempel elaborated: "We completed and handed over property developments with a combined floor area of 260,000 square metres last year. Another 390,000 square metres of floor area are either in planning or under construction at the moment." And Christopher Garbe added: "We were able to expand our property development pipeline through further acquisitions. They currently add up to c. 1.2 billion euros and more than 850,000 square metres of lettable area."
The data centre segment prospered as well. For instance, NDC-GARBE Data Centers Europe announced the construction of its first data centre project in Hanau near Frankfurt with more than 10,000 square metres of lettable area. With a view to the sustained dynamic of the market, further developments are planned in Berlin, Frankfurt, Munich and Hamburg.
To achieve its growth targets, GARBE continued to build up its manpower and implemented structural upgrades in 2020. In the course of the past year, the company hired around 36 experts for its various units. The new jobs created brought the number of employees, net of those who left the company, up to a current total of 140 staff by year-end 2020.