GARBE Industrial Real Estate Crosses Mark of 10 Billion Euros in Assets under Management during First Half-Year
25/08/2022
Transaction volume across Europe grew by 35 percent to 1.62 billion euros
Property development pipeline increased to 2.8 billion euros
Logistics assets with a combined total of 213,000 square metres completed
Demand for space in Europe remains unchecked
Occupancy rate within GARBE portfolio unchanged at 98.5 percent.
400 million euros in equity raised among investors for evergreen fund
Expansion of rooftop photovoltaic systems making good progress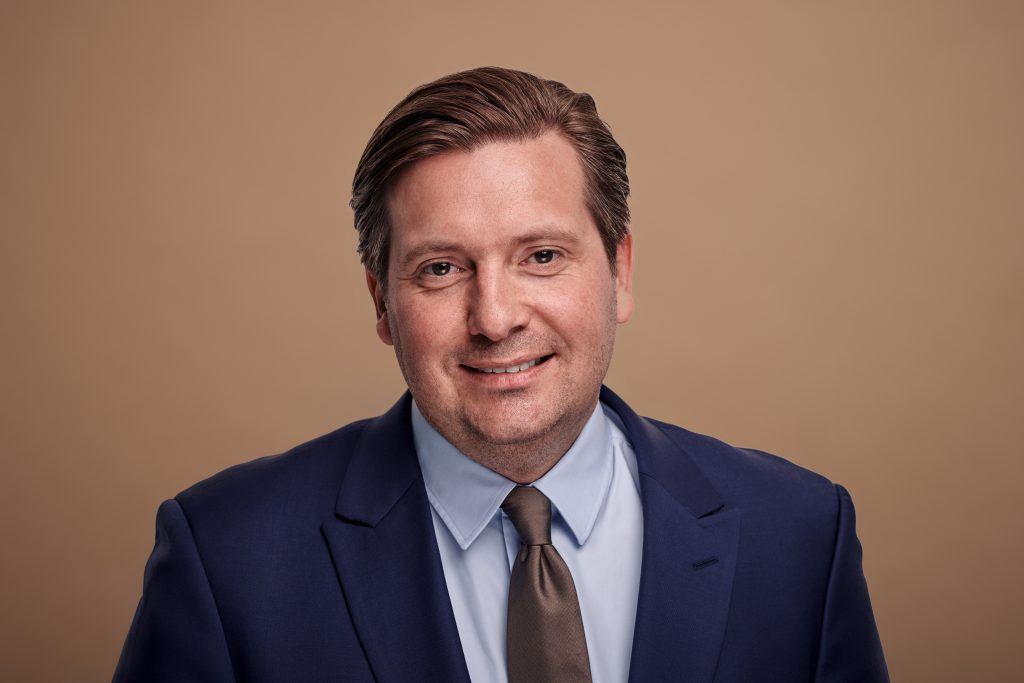 Hamburg, 25 August 2022. GARBE Industrial Real Estate GmbH ("GARBE"), one of the leading specialists for logistics and industrial properties in Germany and Europe, increased its assets under management by eight percent to c. 10.3 billion euros during the first half-year of 2022 (2021: 9.5 billion euros). The sum total of notarised property transactions across Europe adds up to c. 1.62 billion euros (acquisitions: 1.15 billion euros; disposals: 0.47 billion euros) and thus exceeds the year-end transaction total of 2021 (1.2 billion euros) by around 35 percent. The property development segment has also benefited from the sustained demand for logistics real estate. At the same time, GARBE has projects worth another 2.8 billion euros in its property development pipeline. On the whole, the portfolio of GARBE across Europe now includes 194 assets (2021: 187) with a total lettable area of 5.3 million square metres.
Christopher Garbe, Managing Partner of GARBE, said: "The logistics real estate market is evolving without being in the least impressed by the challenging parameters. Take the pandemic, the war in Ukraine or the low score of the consumer climate: These have done nothing to curb demand for space in Europe. As a result, we already topped the transaction total of 2021 by mid-year, and significantly so with a volume of 1.62 billion euros." Garbe added: "Owing to the unshakeable trust of our investors, our holistic management approach and our Europe-wide footprint, we are able to exploit investment opportunities at exactly the right time." Across Europe, GARBE maintains offices in the Netherlands, Luxembourg, France, Italy, Spain, the United Kingdom, the Czech Republic, Poland and Slovakia.
Another business line that outperformed is property development. In concrete terms, logistics assets with a combined floor area of 213,000 square metres (2021: 338,000 square metres) were completed and handed over. Another 2.2 million square metres of floor area (2021: 1.9 million square metres) are either in planning or under construction.
Jan-Dietrich Hempel, Managing Director of GARBE and Head of Asset Management, said: "The bread-and-butter business alone has generated strong demand for space, and it is further fuelled by additional potential from the in-shoring and re-/near-shoring trends, by e-commerce and by expanded warehousing. This has triggered an increase in building activity in Germany that is reflected in our project pipeline." And Hempel went on to say: "The occupancy rate within our portfolio remains unchanged at 98.5 percent."
The fund business followed an upward trend as well during the first six months. The new institutional fund investing across Europe, GARBE Logistikimmobilien Fonds Plus III ("GLIF+III"), was very warmly received by investors. The sum of 400 million euros in equity raised during the first half-year (2021: 786 million euros) is earmarked in its entirety for the evergreen fund. Jan Philipp Daun, Managing Director and Head of Investment Management, commented: "Investors put their faith in the impressive resilience of the logistics real estate market. But unlike other sectors, it is still defined by a huge back-log of pent-up demand so that rents continue to rise rapidly even in times like these. Indexation provisions can help to ensure that rents compensate for the money lost due to selling price discounts, and to optimise the cash flow."