Garbe Industrial Real Estate buys plot of land south of Mainz
News

11/11/2021

Hamburg/Bodenheim, 11 November 2021 – Garbe Industrial Real Estate GmbH has acquired an approximately 23,500 square metre, ready-to-build plot of land in Bodenheim in Rhinehessen (Mainz-Bingen district/ Rhineland-Palatinate). A commercial property with about 12,500 square metres of hall space is to be built on it. The start of construction is already planned for the first half of 2022.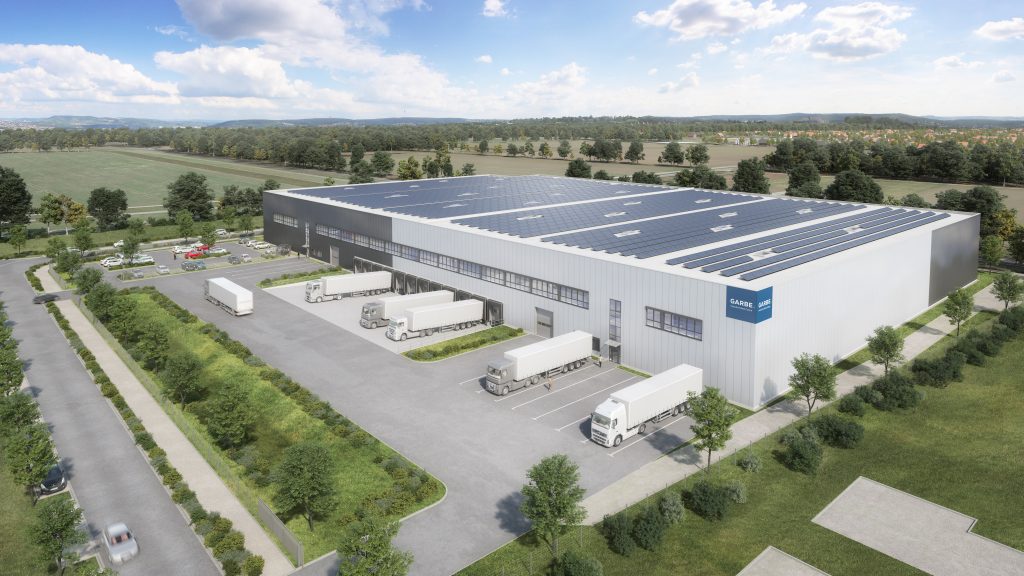 "With the land purchase in Bodenheim, we were able to gain a promising site for ourselves in a strategically great location," emphasises Jan Dietrich Hempel, Managing Director of Garbe Industrial Real Estate. The site is located south of Mainz, in the middle of the Rhine-Main region. It is one of the most important logistics markets in Germany with a very high demand for space. The interest is correspondingly high. "We are already in concrete discussions with the first interested parties as future users of the high-quality planned building complex," says Adrian Zellner, Member of the Executive Board and Head of Business Development at Garbe Industrial Real Estate.
The planned property is suitable for both commercial and industrial as well as production-related services. The approximately 12,500 square metre hall will be supplemented by offices, social rooms and mezzanine areas. To generate renewable energy, a photovoltaic system is to be installed on the roof. The parking spaces on the outdoor area will be equipped with e-charging stations for bicycles and cars. Garbe Industrial Real Estate is also aiming to certify the property, according to a recognized certification system for sustainable construction.
The location is connected to Mainz, Wiesbaden, Frankfurt and the surrounding conurbations via federal highway 9, the A 60 and A 63 motorways, which are only a few hundred metres away. Mayor Thomas Becker-Theilig is particularly pleased that Garbe Industrial Real Estate, an internationally active project developer, is now investing in Bodenheim and a sustainable property is being realised: "This settlement closes an important gap on the eastern edge of our 'Bürgel' industrial estate and will further enhance our already excellent commercial, service and workplace location."
The real estate company Immolox, based in Frankfurt am Main, brokered the purchase of the property.