Garbe Industrial Real Estate acquires property in the Heilbronn-Franconia region
News

12/10/2023

Hamburg/Kupferzell, 12. October 2023 – Garbe Industrial Real Estate GmbH has acquired a 54,000-square-metre plot of land in the German municipality of Kupferzell (Hohenlohe district, Baden-Württemberg) that is ready for construction. The Hamburg-based project developer intends to build a commercial property with a total area of approx. 30,000 square metres on this site. Construction is scheduled to start in the second quarter of 2024. The investment volume amounts to around 45 million euros.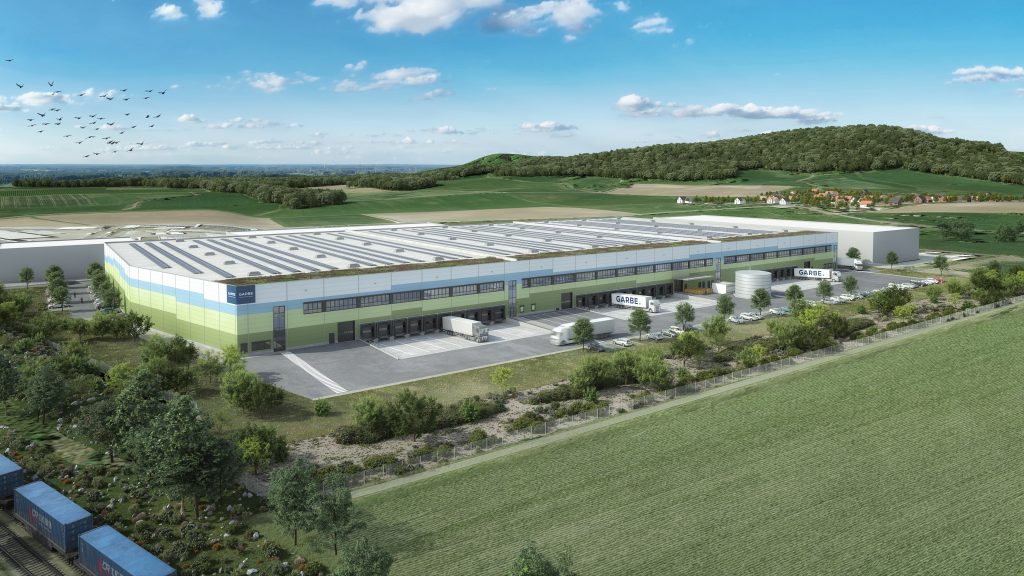 "With this plot, we have secured one of the last remaining sites with building rights in the economically strong region of Heilbronn-Franconia", says Adrian Zellner, Member of the Executive Board of Garbe Industrial Real Estate, delighted with the successful deal. In addition to the prime location, the key factors for the location decision were the transport connections and the high demand for settlement and expansion opportunities from, among others, local and regional companies in the commercial, manufacturing and light industrial sectors. The acquired property is located in the Greut industrial estate and is about three kilometres away from the A 6 motorway. It connects the location to the west with Heilbronn and Mannheim and to the east with Nuremberg. The Kupferzell junction can be reached in a few minutes via federal highway 19.
Garbe Industrial Real Estate is planning a sustainable commercial property on the site that is suitable for third-party use, with a hall area of around 28,000 square metres. The new building will be designed to meet the strict requirements of the BEG 40 energy efficiency standard (Federal Funding for Efficient Buildings). A large-scale, high-performance photovoltaic system will be installed on the roof to generate renewable energy. The property will be heated by means of climate-friendly air-source heat pumps. To protect the local ecosystem, a natural habitat for plants and animals is to be created outdoors. Garbe Industrial Real Estate is aiming for certification according to the Gold Standard of the German Sustainable Building Council for this project development.
Even before construction began, Garbe Industrial Real Estate started talks with prospective tenants, including local companies. "Despite the current unfavourable geopolitical and economic conditions, there is still demand for state-of-the-art commercial space. That is why we already expect to achieve full occupancy during the construction phase", says Adrian Zellner. The new building is scheduled for completion in summer 2025.
The real estate consulting firm InProReal acted as intermediary for the purchase of the property.