GARBE Industrial pushes ahead with European Expansion
News

07/10/2021

• Marco Grassidonio, Gwendal Guillerme and Giulia Fradegrada strengthen team of experts in France and Italy
• With the expansion GARBE takes the next step in the development of its pan-European real estate platform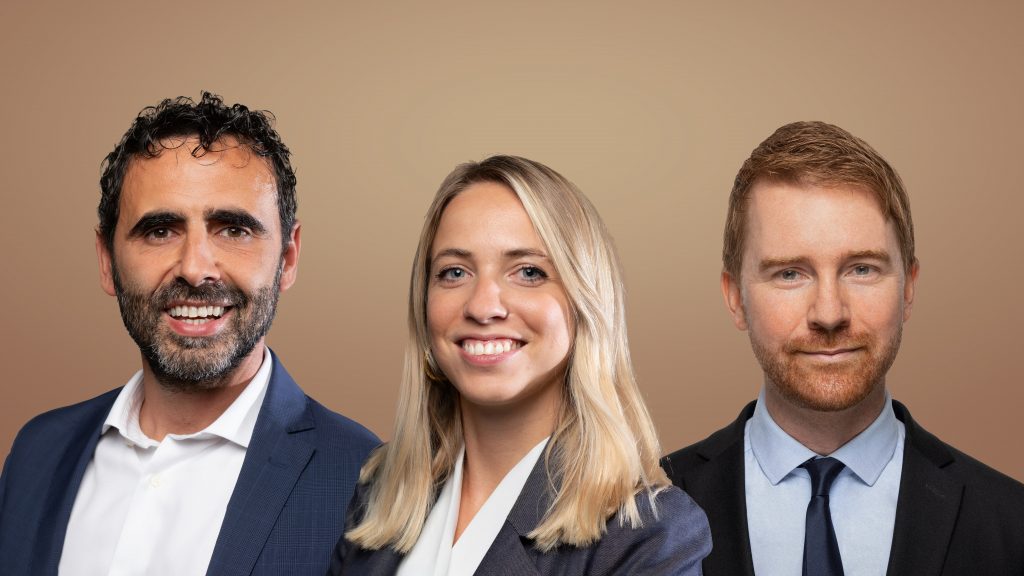 Hamburg, 7th October 2021. GARBE Industrial Real Estate GmbH, one of the leading specialists for logistics, industrial and technology properties in Germany and Europe, is reinforcing its team in France and Italy with three recruitments, thereby expanding its strategic growth in these two markets. Marco Grassidonio, Gwendal Guillerme and Giulia Fradegrada, three experienced real estate experts, joined GARBE. All of them came from renowned investment managers.
Lionel Nicolas, Head of GARBE Industrial Real Estate France and Italy, commented: "We are happy that Marco Grassidonio, Gwendal Guillerme and Giulia Fradegrada have joined our team for France and Italy. All three of them are perfectly familiar with the market for logistics real estate in Italy or France, respectively. They will help us keep expanding in France and Italy, and to act upon investment opportunities in either market as they emerge."
Marco Grassidonio has been appointed General Manager Italy at GARBE in July 2021. He has over 20 years of experience on the Italian real estate market in
investment and asset management and has been responsible for various transactions and developments in the logistics real estate segment. Most recently, he was responsible for Italian investments for a well-known pan European asset manager during 13 years, prior to which he worked at Allianz Real Estate and BNP Paribas. Gwendal Guillerme also joined the team in July, now serving as Senior Investment & Asset Manager France. This HEC graduate will bring ten years of experience in real estate investment and asset management, as well as a deep logistics expertise. Giulia Fradegrada has been working as Asset Manager Italy since May. With a background in engineering, she is an expert in real estate development, asset management and acquisitions and managed her previous employer's logistics portfolio in Italy. She graduated with distinction from the Polytechnic University of Milan.
In addition to its business in Germany, GARBE has steadily expanded its European activities in recent years. With these three recruitments, the company is taking the next step to develop its new locations in France and Italy. Aside from these countries, GARBE is active in the Netherlands, Luxembourg, Austria, Poland, Slovakia and UK.