GARBE Acquires Three Logistics Developments at Niedersachsenpark near Osnabrück from Engler Immobilien Group
News

10/08/2021
Assets earmarked for two German institutional funds
New-build units with a total lettable area of around 87,000 square metres to be completed by the fourth quarter of 2022
One of the logistics properties is already fully let, while marketing of the others is underway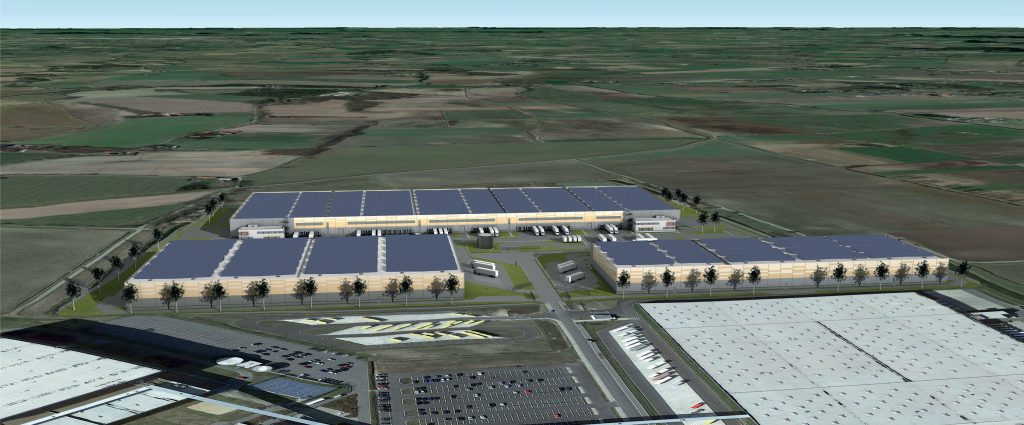 Hamburg, 10 August 2021. GARBE Industrial Real Estate GmbH, one of the leading specialists for logistics and industrial properties in Germany and other countries in Europe, just acquired three logistics property developments on behalf of two institutional funds under GARBE's management. The properties are located at the Niedersachsenpark industrial park in Rieste near Osnabrück in Lower Saxony. Construction work was kicked off in late June. All three of the building are scheduled for completion by the fourth quarter of 2022. They were acquired in an off-market transaction structured as forward funding arrangement. The seller is Engler Immobilien Group, a property developer active across Europe.
Jan Philipp Daun, Head of Investment Management at GARBE Industrial Real Estate, commented the acquisition: "We are glad about the opportunity to acquire these three new logistics buildings with a combined lettable warehouse area of 87,000 square metres on attractive terms. One of the three assets at Niedersachsenpark near Osnabrück in Lower Saxony has already been let in its entirety, while marketing of other two logistics warehouses is ongoing. The new logistics assets come with convenient transport access and therefore have excellent alternative use potential."
The incoming occupier of pre-let warehouse #1 is Delticom AG, a listed online retailer of tires and complete wheels. The company signed a long-term lease agreement. Warehouses #2 and #3, which are being developed without firm occupier commitments, will have 23,000 square metres (thereof 19,200 square metres of warehouse space) and around 18,500 square metres (14,300 square metres of warehouse space), respectively. The units will have a height of 12 metres (truss height), overhead sectional doors at ground level, and a total of 40 loading bays. It is planned to have all three of the buildings certified under the "Gold" sustainability standard of the DGNB German Sustainable Building Council.
Adrian Zellner, Head of Business Development at GARBE Industrial Real Estate, elaborated: "Given the strong demand for available warehouse units in the region, and the outstanding location in logistics terms, we are convinced that these assets will be let well before the end of the construction period."
The site, Niedersachsenpark, straddles the A1 motorway between Bremen and Osnabrück and has its own dedicated slip road. Extending over an area of 400 hectares, thereof 200 hectares of industrial space, it is the largest inter-municipal industrial and business park in the state of Lower Saxony. Prestigious companies based at Niedersachsenpark include adidas Group, Grimme agricultural equipment, and Adolf Würth.