E-commerce company moves in with Garbe in Kabelsketal
News

16/11/2023

Hamburg/Kabelsketal, 16 November 2023 − Garbe Industrial Real Estate GmbH has let around a third of the logistics property in Kabelsketal (Saxony-Anhalt, Germany) before construction has even begun. A well-known e‑commerce company will move into two hall units with a total area of approx. 23,500 square metres. The new building is scheduled for completion at the end of 2024.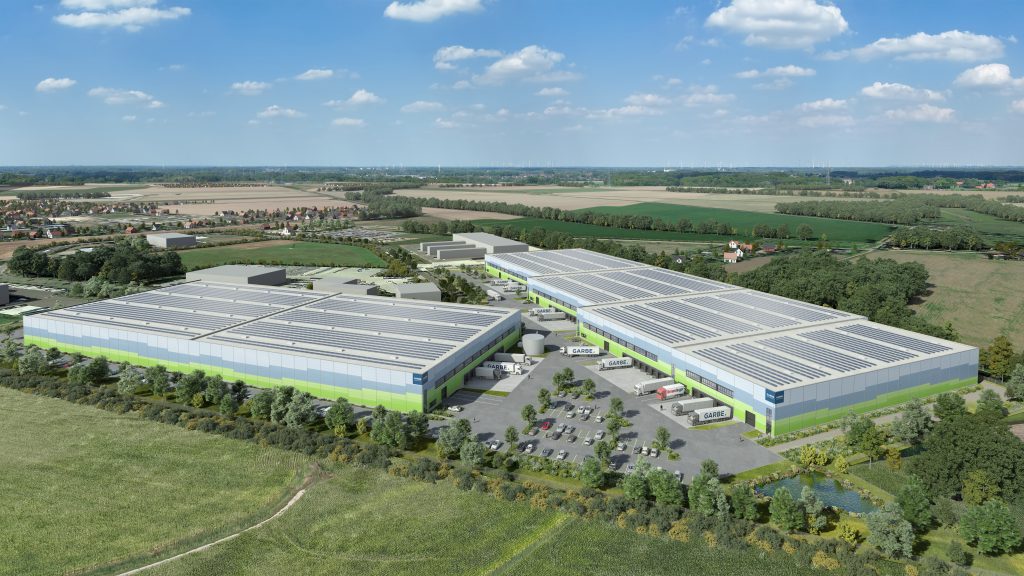 "The region around the Leipzig and Halle conurbations is booming. The rapid letting success shows how sought-after the location is for logistics services," emphasises Adrian Zellner, Member of the Executive Board of Garbe Industrial Real Estate. One reason for the high demand is probably the convenient location. The approximately 100,000 square metre site, on which the logistics property with a total area of around 61,500 square metres is being built, is located in the immediate vicinity of federal highway 6, which connects the site with the Berlin − Munich A9 motorway. The Großkugel junction is three kilometres away. From there, it is six kilometres to the Schkeuditzer Kreuz motorway interchange with the Magdeburg − Dresden 14 motorway and a direct link to Leipzig/Halle Airport.
Another decisive reason for purchasing the property and letting it to the e-commerce company was the excellent public transport connections provided by the nearby S-Bahn station. It is only 250 metres away and connects the location directly with Leipzig city centre.
Garbe Industrial Real Estate is investing around 76 million euros in the project. Construction has now begun. Two halls of different sizes are planned, which will be located at an angle to each other. The e-commerce company will move into the larger of the two properties and occupy two units. The rental agreement covers around 19,000 square metres of hall space, 1,400 square metres for offices and social rooms and a good 1,000 square metres of mezzanine space. The building complex will be equipped with 60 gates for loading and unloading lorries, 22 of which will be used by the new tenant. Of the total of 256 car and ten lorry parking spaces on the outdoor area, 100 and two respectively are allocated to the e-commerce company.
The building complex is designed so that it can be used by several tenants. Around 35,000 square metres of hall space are still available at the site. "We assume that the property will be fully let before completion," says Adrian Zellner confidently in view of the ongoing talks with interested parties.
Garbe Industrial Real Estate emphasises an ecological approach to project development. A high-performance photovoltaic system will be installed on the roof to generate renewable energy. The halls will be heated by means of air-source heat pumps. The use of fossil fuels is being avoided. The Hamburg-based project developer is aiming for certification for the property in accordance with the Gold Standard of the German Sustainable Building Council.