Decathlon becomes new tenant in Garbe Logistics Park
News

02/05/2016

Garbe Logistic AG is creating a logistics centre in Dortmund for the French sportswear retailer. Construction of the 32,400-square-metre hall in Garbe Logistics Park, Westfalenhütte, will commence in May. From 2017, the sportswear retailer intends to use the centre to conduct its online trade and to supply its North-German stores.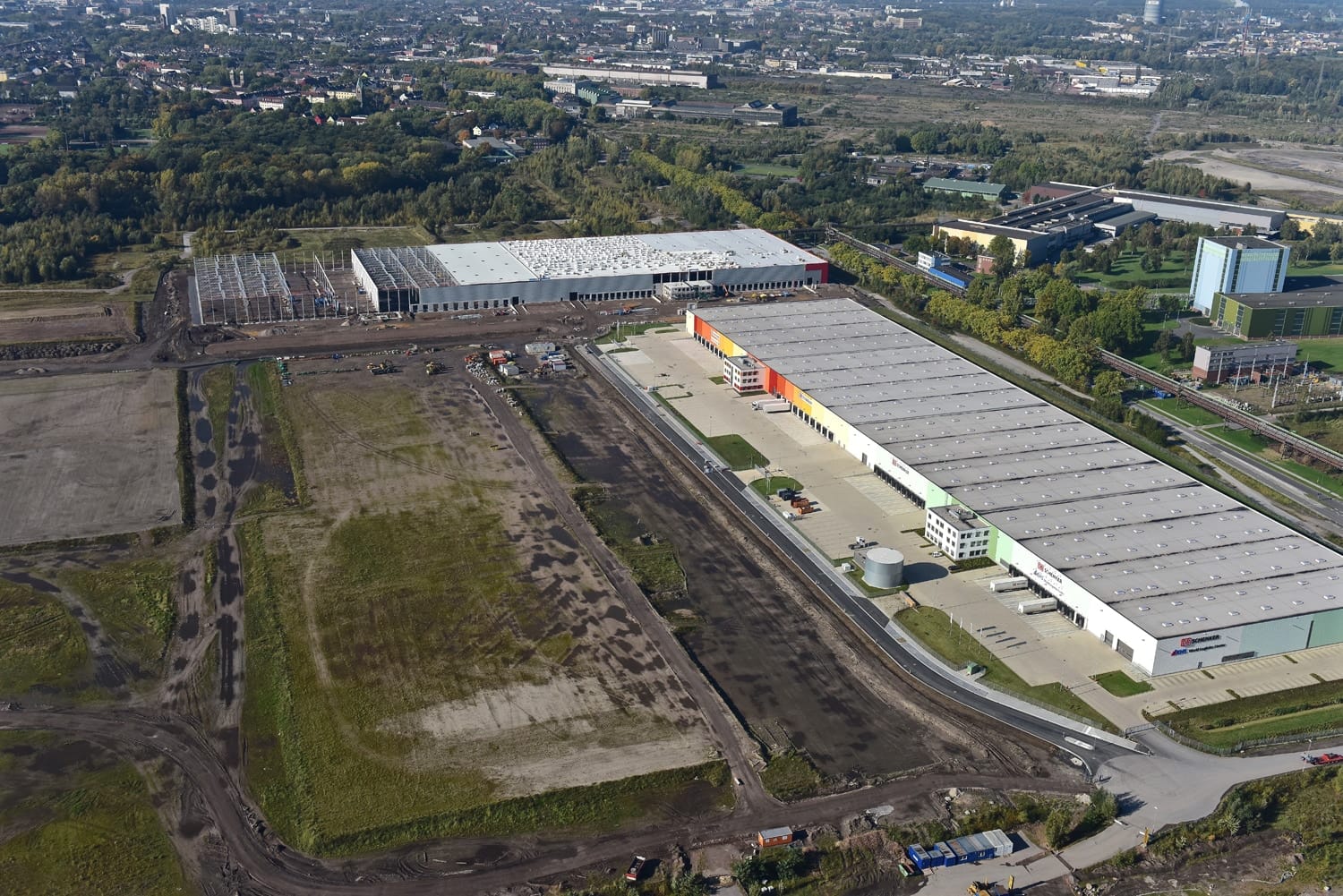 Garbe Logistic AG is investing around 26 million euros in this newbuild. It is being constructed on 60,000-square-metre premises on the site of the former Westfalenhütte. The hall will have around 29,500 square metres of logistics and service area at its disposal. There will be an extra 1,500 square metres for offices and communal rooms. "We're constructing the facility as a hybrid building, which will supply both the bricks-and-mortar retailers and the online customers", explains Jan Dietrich Hempel, Garbe Logistic AG Board Member. The Hamburg-based developer will thus fulfil the demands to arise from the increasingly coalescent sales channels. Jan Dietrich Hempel: "Today's end consumers expect to be able to return products by post that they have bought in store or give back goods in store that they ordered online. The coexistence of off- and on-line trade has created no-line trade – and this necessitates hybrid logistics centres."
Correspondingly, the Decathlon brand will use the new logistics premises to supply branches and for e-commerce logistics. The French sportswear retailer currently operates 30 shops in Germany. A further six are set to be opened this year. "We particularly want to supply our North-German branches from Dortmund", says Ludger Niemann, spokesman for the corporate development of Decathlon Germany. When the facility in Dortmund is opened, it will take significant strain off the logistics centre in Schwetzingen near Heidelberg, which currently supplies all stores in Germany. "We also want to focus more of our efforts on online commerce in the future. This is a growth area for us", stresses Ludger Niemann. State-of-the-art sorting technology for faster order processing will be installed to this end. E-commerce returns will also be inspected and processed in the new hall. In addition, Decathlon's logistics centre will include a 1,150-square-metre customer service area where products such as bikes and skis can be repaired.
The 121-metre-wide and 244-metre-long premises will also be equipped with 30 docks, 26 of which are set to become a loadhouse. This involves a loading ramp being installed in front of the dock outside the building that works like a lock gate. "This will extend the warehouse area inside the hall and save energy", stresses Jan Dietrich Hempel. Other features include pillar-free zones in the goods-in and goods-out areas and a daylight-powered LED lighting facility. The static equilibrium of the roof has been designed to accommodate solar panels, should they be desired.
The centre will be finished in December. Garbe Logistic AG will initially rent it to Decathlon for a term of ten years. The sportswear retailer will run the facility itself and is planning on creating up to 700 jobs there. There will be 257 parking spaces for staff and visitors on the premises.
The logistics centre for Decathlon is the fourth property to be created in the Garbe Logistics Park Westfalenhütte. The Hamburg logistics property developer has previously completed two warehouses there for Schenker Germany AG, and a facility for ID Logistics. In total, Garbe Logistic owns 450,000 square metres of land on the former Westfalenhütte site. "Another 210,000 square metres of warehouse space could be built there", says Jan Dietrich Hempel. The area has its own junction on the four-lane B236 national highway. The on-site rail tracks provide direct access to the national and international railway network. Europe's largest canal port is situated two kilometres away. Westfalenhütte logistics park is ten kilometres from Dortmund airport.