New Hire: Leyla Yildirim
News

09/05/2022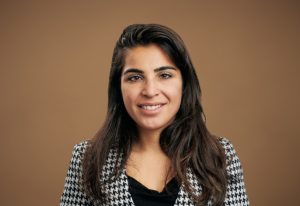 We're so happy to announce that Leyla Yildirim has joined our rapidly expanding team as our Head of Investment Management!
Leyla is backed with a proven track record in transactions spanning over 12 years, and she will support GARBE's rapid growth ambitions in the Netherlands as she takes our Investment Management team to the next level. 🚀
Maurits Smit, Managing Director: "Leyla and I have studied and worked alongside each other for years with great enjoyment and success. Finding talented and hardworking people like Leyla is difficult, so I couldn't be happier at the prospect of her joining our entrepreneurial team as we ramp up our success in the Netherlands. Leyla's can-do attitude underpins the #GARBE way of working and she has already made a flying start."
Welcome to the #GARBE family!
#GoGoGARBE #GoGoLeyla #NewHire #InvestmentManagement #GARBE #Logistics