Open positions
at GARBE
Don't want to tread water? Then you are like us. It doesn't matter whether it's training, an internship or a career – our company is open to people who want to get ahead.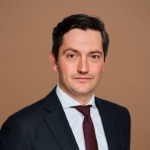 Maurits Smit
Managing Director Netherlands
You have questions? Please get in touch so we get to know you!