Ostatnia mila stanowi największe wyzwanie, a także największy element kosztów w łańcuchu dostaw. Oznacza ostatni odcinek dostawy – pod drzwi klienta. Wzrastająca ilość dostarczanych paczek i wymagania stawiane przez klientów, środowisko naturalne i obciążenie wymagają alternatywnych projektów.
Wiele czynników wymuszających zmiany
Segment KEP (kurier, ekspres, paczka) poszukuje alternatywnych możliwości dla końcowego etapu dostawy. Konieczność tego wywodzi się z różnych obszarów.
KEP
Anforderungen Kunden
Gestiegener Sendungsumfang durch Onlinehandel
Interne Ziele
Umwelt-, Klima- und Ressourcenschutz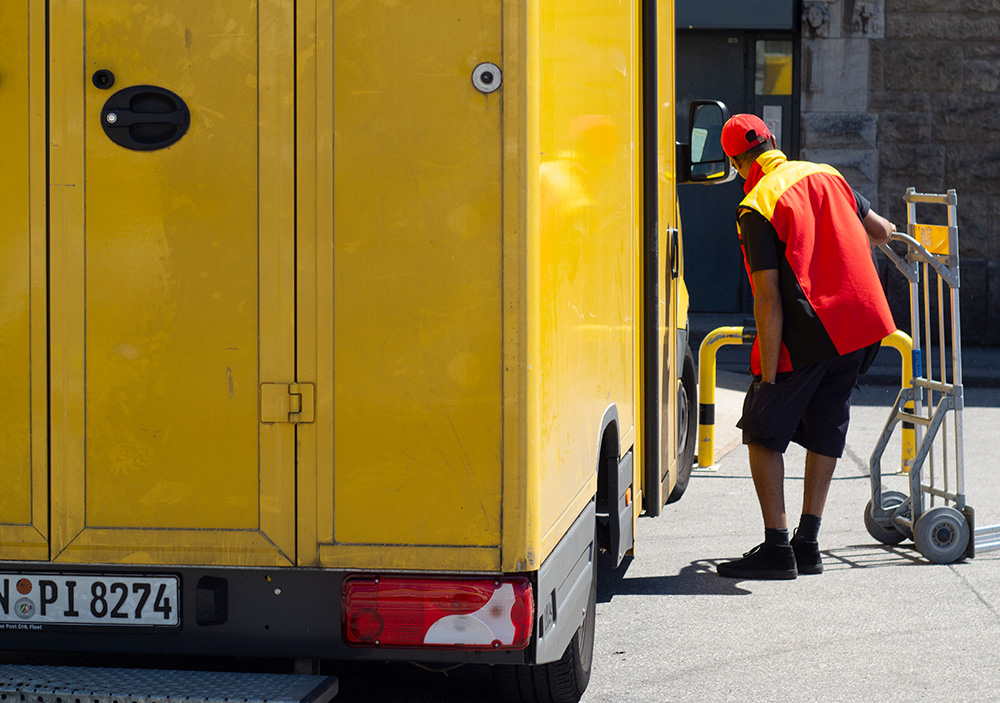 Sektor KEP stoi przed różnorodnymi wyzwaniami
Oprócz zmienionego zachowania konsumenckiego wzrastają też restrykcje w obrębie miast. Aby działać zgodnie z zasadami ruchu drogowego w centrum miasta i zapewnić zachowanie czystości powietrza, zarządza się zakaz wjazdu dla pojazdów ciężarowych itp. Są to kolejne czynniki, które należy uwzględnić w przypadku planowania trasy wydajnej i przyjaznej dla środowiska. Do tego dochodzą kolejne cele, jak na przykład dalsze obniżenie kosztów dostawy oraz skrócenie jej czasu. Szuka się również rozwiązań, aby zapobiec nieudanym dostawom spowodowanym nieobecnością klienta w domu.
Szeroki wachlarz alternatyw
Wyzwania na różnych płaszczyznach zapewniają też rozwiązania, które są tak samo różnorodne. Tym samym wpływają na niepowtarzalność warunków w każdym mieście. Ponadto dostarczają pomysłów dla alternatywnych projektów na obszarach wiejskich.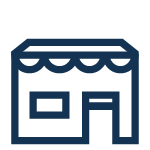 Paczkomaty &

Zamiast zamawiać do domu, klient zleca dostarczenie towaru do paczkomatu. Sklepy lub paczkomaty są korzystnie położone przy sklepach, stacjach benzynowych lub w centralnych punktach. W ten sposób paczka może być odebrana w dowolnym momencie przy okazji załatwiania innych spraw.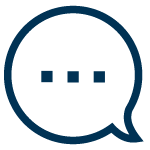 Zwiększona komunikacja

Ma się odbywać między KEP a klientem. Klient może podać, kiedy jest w domu i kiedy może odebrać paczkę. KEP ma tym samym wszystkie potrzebne informacje dla poprawionego i długotrwałego planu transportu. Zapobiega się nieudanym dostawom tak samo jak dodatkowym kosztom.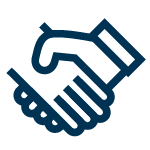 Modele dzielone

Powstają też projekty, które przewidują fuzję z różnych obszarów. Tak przykładowo do transportu paczek ma być wykorzystana publiczna komunikacja miejska. Czynności kurierskie zostały już dzisiaj częściowo przejęte przez Deutsche Bahn.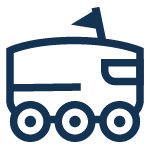 Alternatywne środki transportu

Kwestia ta znajduje się w ścisłym centrum uwagi. Pokazuje to duża liczba alternatyw, które się do tej pory otworzyły. Wszystkim potrzebne są mikro-magazyny KEP w miastach. Oznacza to, że w wielu miejskich lokalizacjach muszą istnieć małe możliwości magazynowania, które zapewnią dostawę na etapie ostatniej mili.
Alternatywnymi środkami transportu są
Lastenfahrräder
Elektrofahrzeuge
autonome Zustellroboter
Drohnen
Jeszcze więcej tematów i trendów