Dotyczy to wszystkich klas aktywów: deficyt powierzchni w Niemczech i Centralnej Europie
W Niemczech i Europie stawia się coraz bardziej rygorystyczne granice dla uszczelniania powierzchni naturalnych. Dotyczy to przemysłu, handlu i przede wszystkim logistyki z jej żądaniami odnoszącymi się do dużych, powiązanych powierzchni z relatywnie niewielką liczbą miejsc pracy przypadających na hektar przy dużym natężeniu ruchu. Skutki można odczuć już teraz: grunty stają się droższe i są dostępne w niektórych regionach jedynie w dużej odległości od wybranego miejsca.
Wcześniej dziennie klasyfikowano na nowo 130 ha powierzchni, teraz wartość ta spadła do 68 ha. Zadeklarowanym celem rządu federalnego jest obniżenie tego poziomu do 2020 roku do 30 ha dziennie. Długoterminowym planem politycznym w Europie jest dojście do zera. Ale nawet jeśli ten cel nie zostanie osiągnięty, te ograniczenia dotyczące nowych konstrukcji już teraz wywierają ogromny wpływ.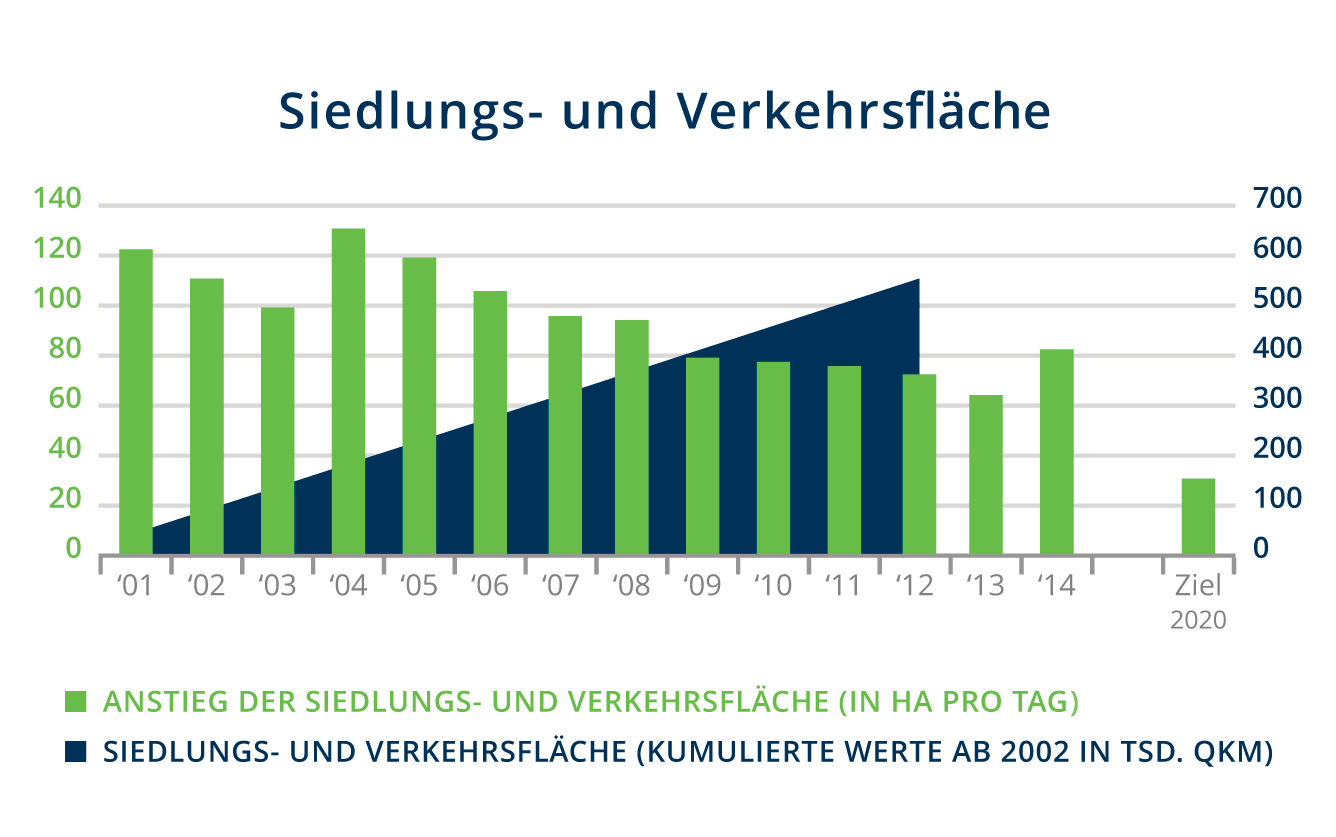 Nieruchomości mieszkalne i biurowe mogą nadal zrekompensować mniejsze oraz droższe powierzchnie działek dzięki budowlom o większej wysokości. Nie dotyczy to jednak procesów produkcyjnych, logistycznych oraz wielu innych procesów fizycznych, które szybko stają się nieefektywne, jeśli mają przebiegać na wielu kondygnacjach, a utrzymanie budynków staje też przez to nieproporcjonalnie kosztowne.
Skutkiem są zatem długofalowo wzrastające ceny nieruchomości logistycznych i przemysłowych.
Nowe ze starego: Tereny poprzemysłowe
Szansę tworzą jednak branże przemysłowe, które często zostały opuszczone przez przemysł węglowy i stalowy – już odnowione lub też nieodnowione, z głębokim skażeniem i pozostałościami środków bojowych. Są one położone w miejscach pożądanych przez przemysł, handel i dostawców usług logistycznych: często w pobliżu centrum miasta i zawsze w regionach metropolitalnych, które przez setki lat rozwijały się wokół tych byłych ośrodków przemysłu. Duża koncentracja konsumentów, produkcji ale też wolnych sił roboczych zapewniają potencjał.
Integracja ze specjalnym klastrem przemysłowym jak np. produkcja samochodów lub przemysł lotniczy zapewnia często dodatkowe bezpieczeństwo.
Zagospodarowanie terenów poprzemysłowych jest kluczową działalnością firmy Garbe Industrial Real Estate. Ponad 1 000 000 metrów kwadratowych powierzchni obciążonych wcześniej gruntów w takich lokalizacjach jak Dortmund, Duisburg, Mannheim lub Salzgitter zabudowano w ostatnich latach na nowo wysokiej jakości obiektami.