Więcej niż z głową w chmurach
Wydajniejsze kształtowanie łańcuchów tworzenia wartości – to duży cel przyszłości. Proces ten startuje poważnie w branży logistycznej. Ponieważ logistyka w chmurze może uprościć procesy, zapobiec utracie informacji na interfejsach, a tym samym zapobiec gwałtownym wzrostom kosztów.
Połączenie w sieci zawsze i wszędzie
Idea jest prosta: trzeba mieć centralne miejsce, w którym zapisywane są wszystkie informacje i wszyscy uczestnicy projektu mają do niego dostęp. Najlepiej żeby aktualizacja odbywała się stale w czasie rzeczywistym. W zasadzie Cloud Logistics działa tak samo. Ogromne ilości danych, które w całości odwzorowują stany magazynowe oraz łańcuchy dostaw, są stale wgrywane do chmury (cloud). Wiąże się to z licznymi korzyściami i możliwościami: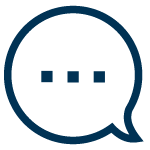 Aktualny stan:
wszyscy uczestnicy mają stale dostęp do aktualnego stanu i nie muszą pracować z przestarzałymi informacjami.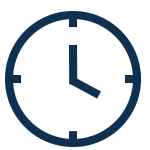 Zmiany w czasie rzeczywistym:
po przekręceniu śruby nastawczej dane w chmurze zostają natychmiast zaktualizowane.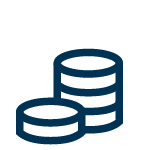 Zwiększona przejrzystość:
planowanie, koszty i rezerwacje pozostają przejrzyste i zrozumiałe dla wszystkich.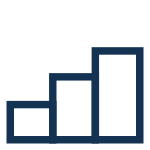 Uproszczone śledzenie:
również w dużych masach można za pomocą RFID śledzić pojedyncze artykuły i szybko je znajdować.

Co to jest RFID?
RFID to skrót od Radio Frequency Identification Technology, po polsku: technika identyfikacji za pomocą fal radiowych. Dzięki temu można szybko i automatycznie zidentyfikować obiekty. Nie musi się tym zajmować osoba szukająca ich na miejscu.
Oprogramowanie jako serwis
Cloud Logistics brzmi dobrze – ale też kosztownie? Dla wielu firm, zwłaszcza dla małych, nie będzie się opłacało zaimplementować własnego systemu lub wewnętrznie zaangażować do tego pracownika. Tutaj zaczyna działać SaaS: oprogramowanie jako serwis (software as a service). Obszar ten zostaje przeniesiony w ręce wykwalifikowanych ekspertów.
Firmy, które specjalizowały się w rozwiązaniach oprogramowania w obszarze chmury, wspierają wiedzą ekspercką, przygotowują indywidualne rozwiązania i obejmują przy tym wszystkie obszary związane z łańcuchami dostaw, zarządzaniem magazynem i bazami danych klientów.
Jeszcze więcej tematów i trendów