Automatyzacja
Handel elektroniczny
Logistyka
Automatyzacja na każdym kroku
Szczególnie w dziedzinie handlu elektronicznego logistyka stoi przed zupełnie nowymi wyzwaniami. Dzięki inteligentnej automatyzacji magazynów i modelom hybrydowym w użytkowaniu budynków, możliwe jest utrzymanie orientacji i zadowolenia klientów.
Online i analogowo z interakcją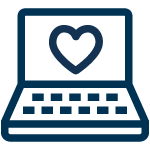 Znaczenie sklepów internetowych ciągle wzrasta, dlatego firmy w tym obszarze coraz bardziej się rozwijają.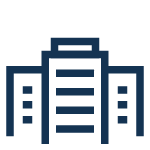 Podobnie wzrasta atrakcyjność firm internetowych, jeśli są reprezentowane w świecie analogowym.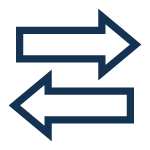 Kup w internecie, oddaj w sklepie – albo odwrotnie. Skutkiem zwiększenia sprzedaży internetowej jest wzrost ilości przesyłek zwrotnych.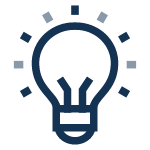 Poprzez wzrastające wymagania musi też wzrastać elastyczność firm. Jest to możliwe dzięki inteligentnym systemom magazynowania.
Precyzyjna i szybsza praca dzięki robotom
Zautomatyzowane komisjonowanie zmienia sposób pracy. Ma to największy wpływ na prędkość i precyzję. Roboty mają zapobiegać nieprawidłowemu pakowaniu towarów. Ponadto zwiększa się przejrzystość – czy to za pomocą systemu opierającego się na chmurze czy systemu wewnętrznego. Centralna baza danych zapewnia kierownikowi magazynu i pracownikom najlepszy, stały dostęp do informacji o wszystkich procesach.
Czemu się zapobiega
Ineffiziente Arbeit
Verlust von Material
Verzögerungen in der Lieferkette
Gefahrenpotenzial bei der Lagerarbeit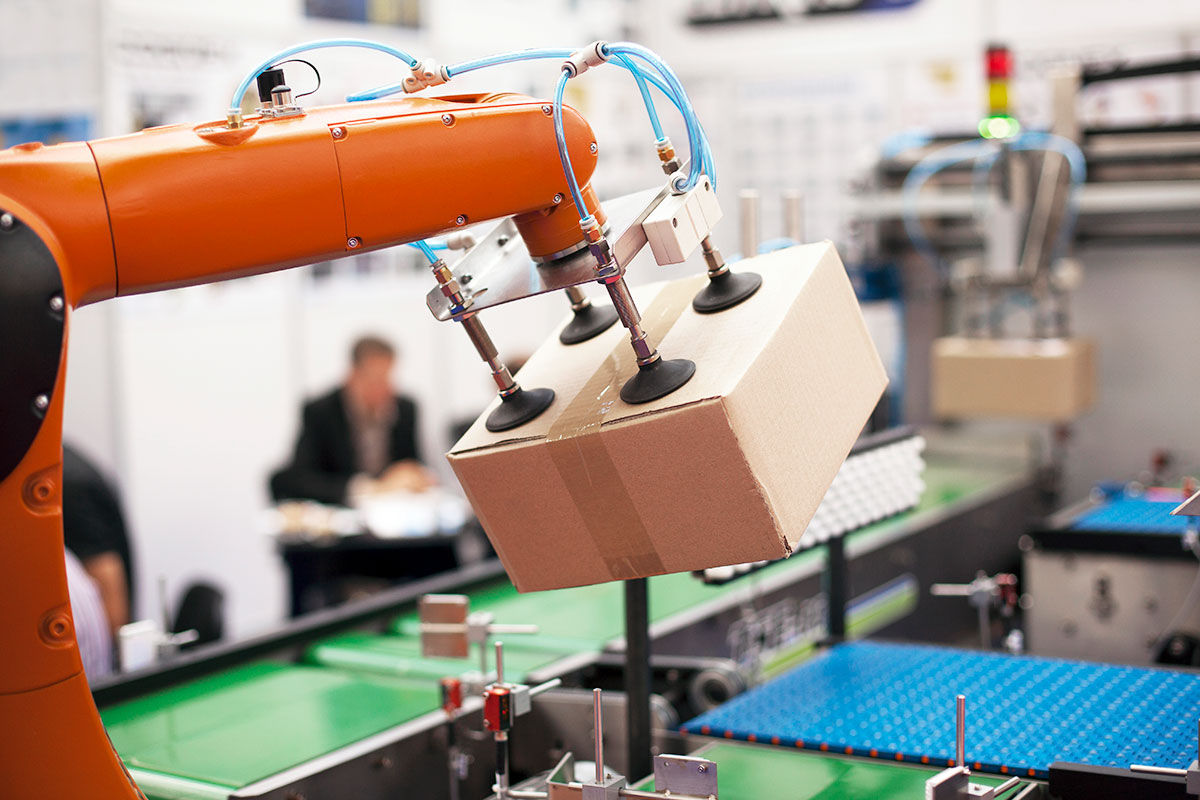 Automatycznie większa elastyczność
Automatyzacja ma pomóc w realizowaniu przez maszyny ciągle powtarzających się procesów produkcji. Taki jest początek, ale trend idzie w innym kierunku. Dzięki elastycznym systemom produkcji sztuczne inteligencje mogą rozwiązywać też bardziej kompleksowe zadania. Przede wszystkim powinny one działać elastycznie, ponieważ zadania mają różne konsekwencje, na które muszą reagować. Oczywiście zwiększa to w pierwszej kolejności produktywność i rentowność. W drugiej wzrasta też elastyczność firmy i przedsięwzięcia.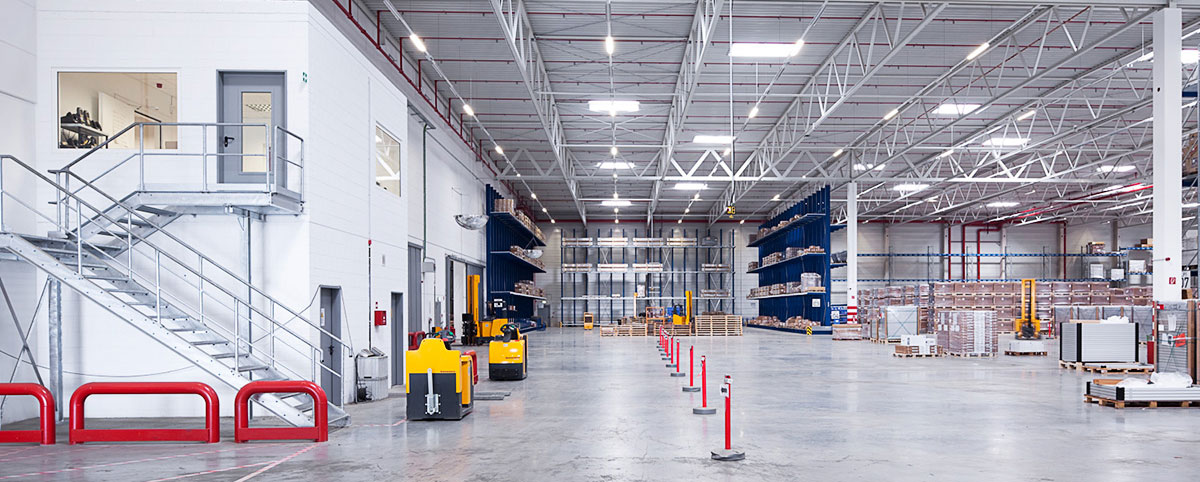 Wielkie plany: elastyczność podczas użytkowania budynku
Można dowolnie zaaranżować moduły. Podstawowy pomysł firmy Lego opłaca się też coraz bardziej w nieruchomościach logistycznych. Duże lokalizacje Pick&Pack czerpią korzyści z elastycznych możliwości: można łatwo zrealizować zarówno utworzenie jak też przekształcenie magazynu. Uproszczony zostaje też kolejny wynajem nieruchomości. Jakość użytkowania wzrasta – również dzięki umowie najmu.
Jeszcze więcej tematów i trendów