Akcja rejestrowania się DKMS: GARBE Industrial Real Estate GmbH pomaga ratować życie
Wiadomości

23/06/2020

W Niemczech co 15 minut ktoś słyszy diagnozę białaczki. Gdy zachorujemy my, nasz członek rodziny lub przyjaciel – szok i bezradność są na początku duże. Wspólnie możemy jednak pomóc, aby zwiększyć szanse wyleczenia chorób dzięki ofiarodawcom komórek macierzystych lub szpiku kostnego. Dokładnie taki cel postawiliśmy sobie 06.04.2017 roku jako przedsiębiorstwo, aby przeprowadzić akcję rejestracji dla DKMS (Niemiecki Rejestr Dawców Szpiku Kostnego).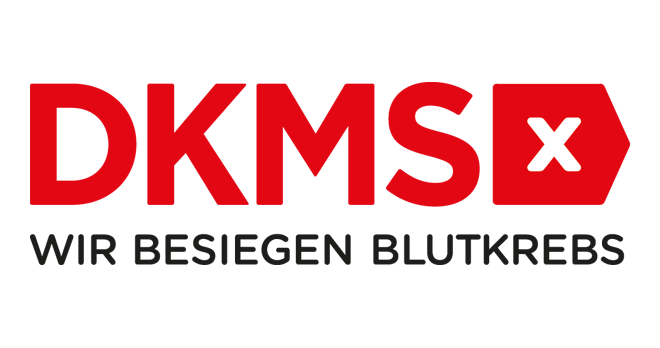 Akacja mogła ruszyć dzięki dużej skrzynce rejestracyjnej. Metoda rejestracji jest przy tym bardzo prosta. Należy wypełnić oświadczenie o wyrażeniu zgody z informacjami o osobie. Potem za pomocą patyczka kosmetycznego pobiera się wymaz z policzka, aby pozyskać materiał komórkowy. Oświadczenie o wyrażeniu zgody i patyczki kosmetyczne są następnie przesyłane do DKMS. Analizie poddawane są właściwości tkanek, a następnie zapisywane w pliku komórki macierzystej w celu poszukiwań bliźniaka genetycznego na całym świecie. Oczywiście powstają przy tym koszty – 40 euro za rejestrację. DKMS to organizacja pożytku publicznego, która jest uzależniona od gotowości ludzi do oddawania komórek macierzystych oraz od pieniędzy ofiarodawców. Z tego względu dla ponad 20 nowych rejestracji podczas przeprowadzonej przez nas akcji, koszty przejęła firma GARBE Industrial Real Estate GmbH. Akcja skończyła się pełnym sukcesem.
Janka Giese, pracownik firmy GARBE Industrial Real Estate GmbH, mogła przekonać się, jak ważne jest to, aby się zarejestrować. W marcu 2017 roku była dawczynią szpiku kostnego dla chłopca, dając mu przez to szansę na nowe życie.
"W bazie dawców zarejestrowałam się już w czasie szkolnym. Prawie 17 lat później otrzymałam telefon, że zostałam uwzględniona jako dawczyni. Po kilku badaniach wstępnych szybko było wiadomo, że przekażę szpik kostny swojemu genetycznemu bliźniakowi. Firma Garbe wykazała się bardzo dużą wyrozumiałością i całkowicie bez komplikacji dała mi zwolnienie z pracy na czas przekazania szpiku i późniejszy czas powrotu do zdrowia. Za to, oraz za słowa otuchy i dobre życzenia od kolegów z pracy chcę jeszcze raz w tym miejscu serdecznie podziękować. Nie można opisać słowami tego miłego uczucia związanego z podarowaniem człowiekowi nadziei na życie. W każdej chwili zrobiłabym to ponownie".