Garbe Industrial Real Estate leased to Amazon in Kaiserslautern
Nouvelles

09/02/2021

Hamburg/Kaiserslautern, 9 February 2021 – Garbe Industrial Real Estate GmbH has leased its existing property in Kaiserslautern (Rhineland-Palatinate, Germany) to Amazon. Starting in the summer, the online retailer will operate a distribution centre there and deliver packages with the ordered items to customers in the region.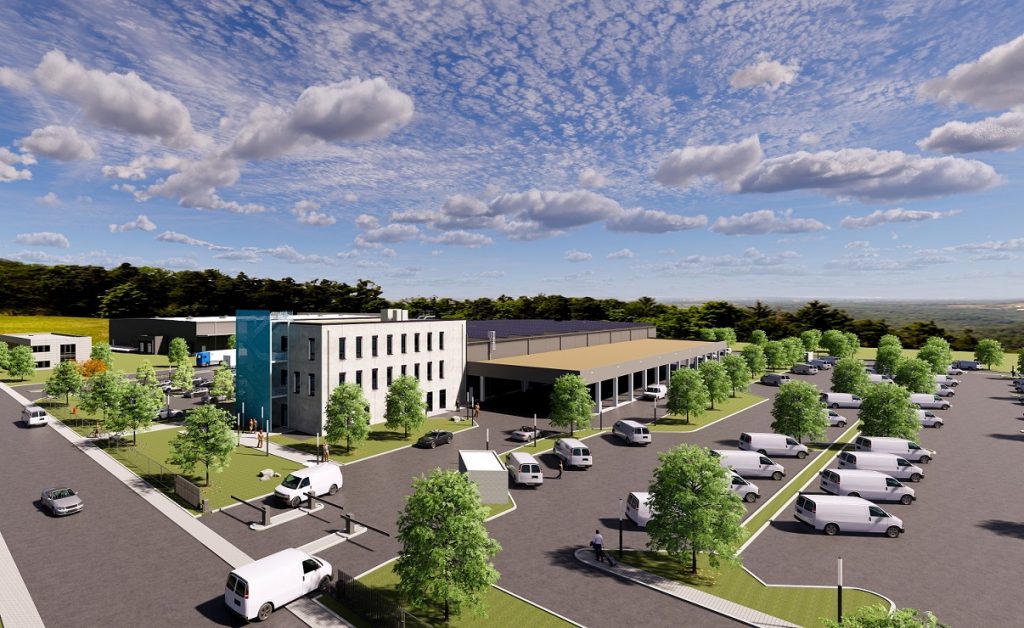 The property with a hall area of 4,400 square metres is located on a 31,000 square metre site which Garbe Industrial Real Estate acquired last summer. The property is currently being tailored to Amazon's structural and logistical requirements and extended by a three-storey annex. It will house offices and social rooms on an area of 1,600 square metres. In addition, traffic areas and parking spaces for 76 cars and 168 vans will be created on the outside area. The construction work is being carried out by Bremer Stuttgart GmbH, which has been commissioned as general contractor.
« The decisive factor for the occupancy was above all the strategic location and the good connection to the transport infrastructure », says Jan Dietrich Hempel, Managing Director of Garbe Industrial Real Estate. The site is located about five kilometres from the Autobahn 6, which connects Kaiserslautern with Mannheim to the east and with Saarbrücken and Lorraine to the west.
Amazon will use the property for logistics on the so-called last mile. The parcels containing the items ordered by end customers arrive at the smaller distribution centre from the online retailer's large logistics centres. There they are unloaded, sorted onto the delivery routes and then delivered to the front door. To ensure that this transport can increasingly take place without emissions, Garbe Industrial Real Estate is outfitting the property with pre-equipment for charging electric vehicles.
« The rapid leasing success shows how high the demand for attractive logistics properties is in southwest Germany », emphasises Jan Dietrich Hempel. « That's why we will continue to expand our involvement in the region ».